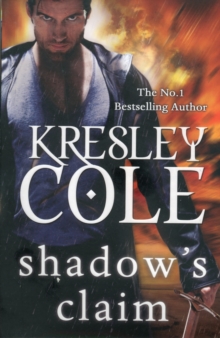 Description
Trehan Daciano, known as the Prince of Shadows, has spent his life serving his people, striking in the night, quietly executing any threat to their realm.
The coldly disciplined swordsman has never desired anything for himself -- until he beholds Bettina, the sheltered ward of two of the Lore's most fearsome villains.
Desperate to earn her guardians' approval after a life-shattering mistake, young Bettina has no choice but to marry whichever suitor prevails -- even though she's lost her heart to another.
Yet one lethal competitor, a mysterious cloaked swordsman, invades her dreams, tempting her with forbidden pleasure.
Even if Trehan can survive the punishing contests to claim her as his wife, the true battle for Bettina's heart is yet to come. And unleashing a millennium's worth of savage need will either frighten his Bride away -- or stoke Bettina's own desires to a fever pitch...
Information
Format: Paperback
Pages: 496 pages
Publisher: Simon & Schuster Ltd
Publication Date: 27/11/2012
Category: Fantasy
ISBN: 9781471113901
Other Formats
EPUB from £5.99
eAudiobook MP3 from £20.96
Free Home Delivery
on all orders
Pick up orders
from local bookshops
Reviews
Showing 1 - 1 of 1 reviews.
Review by shelleyraec
16/06/2015
Shadow's Claim is the first in a new paranormal romance series by author Kresley Cole, best known for her wildly popular Immortals After Dark series.Trehan Daciano is the vampire Prince of Shadows, a deadly assassin who has been protecting the hidden kingdom of Dacia for thousands of years. While on the hunt for his latest prey, Caspian The Tracker, in the demon realm of Abbadon, Trehan is inexplicably drawn to a lighted castle window where he discovers his Bride, Princess Bettina.Desperate to secure her childhood friend's affections, Bettina mistakes the hovering presence of Trehan in her darkened bedroom for Caspian and invites him into her bed, an offer Trehan is unable to resist. But when Bettina surfaces from the haze of passion she is horrified to discover her mistake.To claim his Bride, Trehan must not only convince Bettina of his devotion but win her hand in a tournament in which he must fight Caspian to the death.Set within the shadow of Immortals After Dark, the lore of The Realm of Blood and Mist will be familiar to Cole fans yet introduces a new range of characters and an expansion of the familiar myths. With multiple planes of existence, warring kingdoms, and a variety of immortal creatures including vampires, witches, demons, fae and shifters Cole's world is complex yet even though I have never read any of the IAD series I found I quickly grasped the basics of the world, helped by the Glossary of Terms from the Living Book of Lore included in the first few pages.As a paranormal romance, the relationship between the protagonists is at the core of the story, unfolding with the familiar love me/love me not pattern of engagement. Bettina may be Trehan's destined Bride but he needs to convince Bettina of that to claim her, as she believes she is in love with her childhood friend. While I'm not a big fan of the fated mate trope, I grew weary of Bettina's stubborn rejection after a while. Not because of her resistance to Trehan but because her blind devotion to the womanising, weak minded and completely uninterested Caspian was stretched a little thin for me and I felt it reflected poorly on her character. Trehan's alpha dominance was exactly what I expected and though his manipulations and possessiveness are somewhat grating I found him appealing, all the more so for the flashes of emotional vulnerability.What surprised me most about Shadow's Claim was Cole's ability to sustain the tale despite it's length (481 pages). I thought it likely I would lose interest mid way through but I didn't and in fact found it a quick and engrossing read, enjoying my escape into a fantasy realm of magic, danger and dark passion. I'm looking forward to the next installment of The Realm of Blood and Mist and may be tempted to pick up the Immortal After Dark series in the meantime.
Also in the Immortals After Dark series | View all