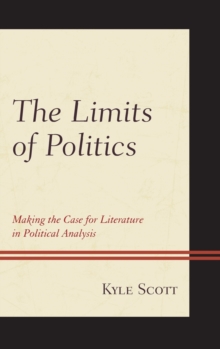 The Limits of Politics : Making the Case for Literature in Political Analysis
Hardback
Description
As political units grow it becomes increasingly difficult to maintain a shared sense of humanity and to recognize people as individuals rather than anonymous beings.
To overcome our most pressing political issues we need to develop a moral imagination so that we may renew our sense of connectedness and responsibility to one another.
Bringing together politics and art is one way this can be accomplished.
This book draws upon political sources as well as works in literature, film and theater to show the limits of politics and the need for a moral imagination.