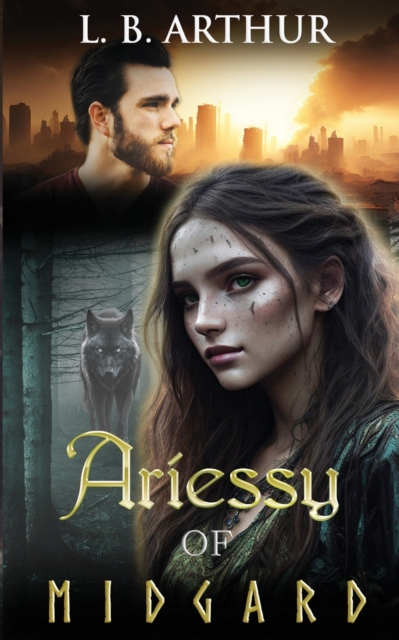 Ariessy of Midgard
Paperback / softback
Description
Ariessy Taylor isn't like other seventeen-year-olds. She's a Seiva - one of many magical beings living alongside humanity in secret. And when her health declines, deep down, she knows that she is different from the others.
When the Vald find her fighting for her life, a hidden truth comes to light, which reveals the answer she's been looking for, but changes her life for ever.
Survival comes at a cost. Is freedom worth dying for - or can her secret save her?
This old Norse mythological re-telling includes themes such as, diversity, coming of age, environmental issues, identity and belonging.
♥ The story has a romantic sub-plot.
✓ Suitable for age 13 +
★★★★★Unique and Captivating Amazon UK reviewer
★★★★★I really enjoyed this book! Ariessy is a very likeable and interesting character. The book is well written and engrossing from start to finish ~ Goodreads
★★★★★ This book is amazing Amazon UK reviewer
Editorial Review ★★★★★ Norse mythology as a way of underpinning environmental themes, is cleverly done in 'Ariessy of Midgard,' we are taken on a fantastic journey of intrigue from the opening lines. I loved this book! ~ Mr Harris
Information
Format:Paperback / softback
Pages:288 pages
Publisher:Frami Books
Publication Date:12/03/2021
Category:
ISBN:9781916258631
Other Formats
Hardback from £16.95
Paperback / softback from £19.95
Information
Format:Paperback / softback
Pages:288 pages
Publisher:Frami Books
Publication Date:12/03/2021
Category:
ISBN:9781916258631