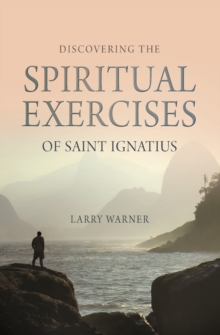 Discovering the Spiritual Exercises of Saint Ignatius
Paperback
Description
This book is an adaptation of the Spiritual Exercises of St Ignatius Loyola, to help you to embark on a life-transforming journey toward Christlikeness.
For nearly 500 years, the Exercises have been a tool for spiritual formation.
During those years their popularity has ebbed and flowed, but they are now experiencing something of a revival across the breadth of the Church.
This is not a book about the methods or techniques of Christian formation but one that enables you to come before God through the Gospel narratives in order to encounter Jesus afresh.
If you hunger for something deeper, yearn to walk with Jesus (not just read about him), and desire to embrace more of what God is doing in and through you, then this is the book for you.
Larry Warner is the founder and executive director of "b", an organisation that develops and provides spiritual formation experiences and retreats.
He is also an adjunct professor at Bethel Seminary in San Diego and the author of Imaginative Prayer in Youth Ministry (Zondervan, 2007).
Free Home Delivery
on all orders
Pick up orders
from local bookshops