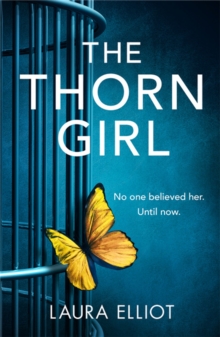 The Thorn Girl
Paperback / softback
Description
A swallow flutters its wings into a dimly lit attic as Adele Foyle stumbles across the secret diary of the mother she has never met, and a shocking account of a crime committed over twenty-five years ago ... Adele Foyle has returned to Reedstown, the last place her mother, Marianne, was seen alive.
With her mother's words etched in her mind and in the pages tucked into her jacket pocket, Adele has one purpose: to find those responsible for the devastating attack on Marianne and see them brought to justice. Born into a Mother and Baby home run by The Thorns, a self-proclaimed religious group led by Gloria Thornton, Adele needs to first unlock the disturbing chain of events that led to her own birth if she is to understand what happened to her mother. But news of Adele's arrival and the diary spread like wildfire amongst the small close-knit community of Reedstown.
Old memories are stirring up fresh wounds. No-one wants the truth to be told. The diary is just a story, they say. Yet as Adele begins to unravel the layers of deceit, the tissue paper lies begin to fragment. Her mother was telling the truth. Adele just has to prove it. A heart-stopping, intense and emotionally engrossing read that will keep you compulsively turning the pages late into the night.
If you read one book this year, make it The Thorn Girl. Read what everyone is saying about Laura Elliot:'This page-turner is gripping, all the more because it presents the dilemmas of betrayal with brutal honesty' Irish Independent'Electrifying, tautly written, and heart-stopping ...
It was so real, so powerful, I had to put it down a few times and walk away to let my emotions settle' NetGalley Reviewer'I couldn't put this book down, it really is that good ...
I honestly can't rate this book highly enough. 5 stars just isn't enough. Book of the year for me! Don't miss this one' NetGalley Reviewer'Laura Elliot has done it again - another twisty suspenseful thriller!
Keeps you on the edge of your seat with many turns and surprises.
The Wife Before Me is a pulse-pounding thrill ride from beginning to end!' NetGalley Reviewer'A gripping thriller which will have you reading way past your bedtime!
I enjoyed the book and the twisting plot ... An engrossing thriller I thoroughly enjoyed' Escape With A Book'This was a nail-biting, gripping, too-close-for comfort compelling read that I could not put down.
This book is an absolute winner' Goodreads Reviewer'This page-turner is gripping, all the more because it presents the dilemmas of betrayal with brutal honesty' Irish Independent
Information
Format:Paperback / softback
Pages:400 pages
Publisher:Little, Brown Book Group
Publication Date:15/10/2020
Category:
ISBN:9780751579970
Other Formats
Paperback / softback from £8.99