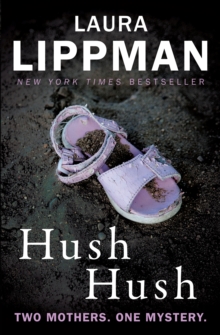 Hush Hush : A Tess Monaghan Novel
Paperback
Description
No one is quite who he or she seems. Hush Hush is the story of Melisandre - rich, beautiful, possibly insane - who has to live with the knowledge of a devastating event in her past.
She has not seen her two daughters, now aged fifteen and seventeen, in the ten years since the notorious family tragedy. And her husband has moved on, married now to his personal trainer, and seemingly happy.
As Melisandre returns to Baltimore from South Africa, however, there are suddenly more mysterious deaths. And quite what did happen all that time ago has never been clear - what role had each of the members of this unhappy family played? And is anyone telling the truth? Tess Monaghan, now the mother of a young girl herself, makes a return as the investigator who gets snared in the case.
This is a hugely powerful and emotive novel about parents and children - about destructive parents who think they love their children and good parents whose children are the centre of their lives - it is also a superbly plotted mystery novel, one which will keep you hooked until the very final page.
Information
Format: Paperback
Pages: 320 pages
Publisher: Faber & Faber
Publication Date: 02/04/2015
Category: Crime & mystery
ISBN: 9780571321407
Free Home Delivery
on all orders
Pick up orders
from local bookshops
Reviews
Showing 1 - 1 of 1 reviews.
Review by shelleyraec
16/06/2015
Though Hush Hush is the 12th mystery to feature journalist turned private investigator Tess Monaghan it can easily be read as a stand alone given its encapsulated story line.In Hush Hush, Tess and her new partner, retired Baltimore P.D. homicide detective Sandy Sanchez, are hired to assess the security needs of Melisandre Harris Dawes, a woman who ten years previously had been charged with the wilful murder of her infant daughter. Having returned to Baltimore with an ambitious documentary maker in tow, Melisandre claims she wants to tell her side of the story and reunite with her estranged teenage daughters, Alanna and Ruby, but a series of sinister notes threaten both the project and the reunion.The past and the present are on a collision course in this tale of madness, betrayal and murder.Melisandre is manipulative and demanding and Tess suspects she is not being completely honest with her uncle, Melisandre's lawyer, Tyner Grey. Despite being found not guilty in the death of her child, due to postpartum psychosis, questions remain about Melisandre's past and the true motivation behind her current actions.Melisandre's surviving daughters, now teenagers, are conflicted about their mother's attempts to reach out to them, especially as their father is reluctant to allow contact, for both the obvious reasons and to keep his own secrets.Lippman extends the story beyond the crime exploring the effects of Melisandre's actions on both her family and the wider community. She also examines the experience of motherhood and the ways in which women can struggle with it.Events in Tess's personal life adds another layer of interest to the story. Tess is still adjusting to juggling motherhood with her career, and nurturing her relationship with Crow. She, like Melisandre, is also being taunted by a series of anonymous notes that grow increasingly threatening.Hush Hush is a solid story of suspense with interesting characters, and though there is very little action, the pace is brisk with events taking place over a period of about two weeks. It is an easy and enjoyable read.