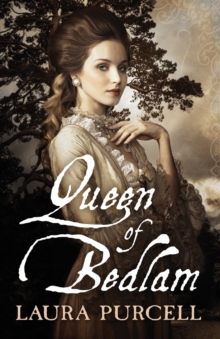 Queen of Bedlam
Paperback
Description
London 1788. The calm order of Queen Charlotte's court is shattered by screams.
The King of England is going mad. Left alone with thirteen children and with the country at war, Charlotte has to fight to hold her husband's throne.
It is a time of unrest and revolutions but most of all Charlotte fears the King himself, someone she can no longer love or trust.
She has lost her marriage to madness and there is nothing she can do except continue to do her royal duty.
Her six daughters are desperate to escape their palace asylum.
Their only chance lies in a good marriage, but no prince wants the daughter of a madman.
They are forced to take love wherever they can find it, with devastating consequences.
The moving true story of George III's madness and the women whose lives it destroyed.
Information
Format: Paperback
Pages: 432 pages
Publisher: Myrmidon Books Ltd
Publication Date: 10/06/2014
Category: Historical romance
ISBN: 9781910183014
Free Home Delivery
on all orders
Pick up orders
from local bookshops
Reviews
Showing 1 - 4 of 4 reviews.
Review by ljldml
16/06/2015
Most American's know George III was the King during the American Revolution. This was the extent of my knowledge of George. Ms. Purcell's book is an attempt to illuminate us regarding the madness surrounding George and it's effect on his family and country. This book is primarily from the POV of George's Queen, Charlotte. I found her to be a less than stellar individual. She was vain, angry, resentful and jealous of her own children and the love they bore for George. George is a tragic figure. He is riddled with 'the bad Gotha blood'. We see him slowly change from a father loved and adored by his children into a madman unable to cope with the world. We meet George's successor, George IV, a king in waiting who seemed to wait forever for his turn at the crown. The children of George and Charlotte are just sad. Oldest daughter Royal (named Charlotte but forced to be known as Princess Royal) can't wait to escape the palace asylum. She has a love/hate relationship with her mother. The other daughters just feel trapped. Each child is lost in her own isolation brought on by George's madness. We see them grow into resentful, angry women who aren't allowed to live their own lives because of their parents. I enjoyed reading this story. I realize this is a work of fiction, but it has brought a new perspective to the life of George and his family members. It is a well written, captivating story. Anyone with an interest in English Monarchy and it's history will be certain to enjoy this book.
Review by BrokenTeepee
16/06/2015
I will be the first to admit that my knowledge of King George and Queen Charlotte is minimal. I knew George was the King during the American Revolution and I knew he went mad leading to The Regency but much beyond that and we start hitting a period in history that I just have not really studied. Or to be honest have had much interest in until lately. I find myself now wanting to know more about these later periods in history after having spent so much of my reading time so far in the past.This book is really Charlotte's story - George's poor Queen. She was left with a husband who went off the deep end, a son who was an ungrateful wretch (the Prince of Wales, the Regent) and a boatload of other children now suffering with the taint of their father's madness. Even though the girls are princesses what royal house would want to marry them knowing that they might carry that same madness in their genes?I so wanted to love this novel - Ms. Purcell's storytelling is very engaging. Where I had problems was in how it was all put together. The chapters seemed disjoint and were bouncing in time and place with little explanation. Now I did have a preview copy so perhaps there are headers of some type in the finished books to help with this but it was very confusing for me. It also switches between Charlotte and the Princess Royal as narrator and I sometimes had to sort who was running the chapter. The breaks were quite abrupt at times.I did, though once immersed in a chapter find the reading interesting. I just wish it hadn't been so disjoint.
Review by JaneSteen
16/06/2015
Where I got the book: purchased at a conference. Signed.Right, I'm going to start with a story so if you don't like reviews that contain off-topic personal digressions, skip to the next one. But I love this story and have been waiting for a chance to put it in a review.A few years ago, when the TV show The Tudors was a hot item, I attended a writer's conference in St. Louis. Now, I'm a US-based Brit who, despite having lived outside England for more than half my life, still has an English accent, and this conference presented me with a discovery and a strategy—if you've got an English accent and everyone else is American, then milk it for all you're worth because it makes you stand out from the other 500 or so writers in the place. No, don't try faking an accent if you haven't got one—I can see the wheels turning in your mind from here. But if you've got it, flaunt it.I made this discovery on the first night, at an agents' panel. This was back in the days when self-publishing was DEATH and agents had more or less the status of Olympian gods because they were pretty much the only way to a contract, and this conference was largely organized around opportunities to schmooze those wonderful golden beings. So I'm sitting there listening to the proceedings, and everyone's asking the predictable questions, and I thought well, I'd better ask a question because, schmoozing. So I got the attention of the guy with the microphone and directed a question at my top pick agent, the one I'd be pitching to the next day. It was something about ebooks, which were also fairly new and controversial then, and what's really funny about that was that her next blog post said "if one more person asks me about ebooks I'm going to scream!" She later published several ebooks herself, which shows just how much publishing changed in a very short space of time.Anyway, my question was asked, the panel ended, and we all spilled out into some meeting space to chat and snack. It was only a moment before Prominent Agent #1 came up to me and introduced himself because he'd heard the English accent and wanted to talk about something English. See what I mean? We chatted, shook hands, someone was hovering to meet him so I moved on.I hadn't gotten very far before Prominent Agent #2 hove into view. "You should write about the Hanovers!" he proclaimed, without introducing himself (hooray for name tags!)"The Hanovers? The Hanoverians?" My mind worked furiously but fortunately I still have a reasonable grasp of my country's history. "The Georges? Oh, I see what you mean. A royal dynasty soap-opera kind of thing. Like the Tudors—scandals, intrigues, forbidden love and religious controversy." (Although to be fair the only religious controversy I could think of was George IV's morganatic marriage to Mrs. Fitzherbert, who was Catholic.)"Yeah, the Hanovers. It would be great."Long story short, by the end of the conference this agent and I had talked a bit more about the "Hanovers" and agreed that it would definitely be the next Tudors, and I had converted his interest into a request for the full manuscript of my already-written novel, which had nothing to do with the Hanoverians. And I wasn't about to start researching madly and writing Hanoverian novels unless he became my agent, which he didn't.But that conversation planted a seed in my mind that the Hanoverians were really quite an interesting lot, and I went so far as to rough out an idea for a series. So when I found myself sitting next to Laura Purcell and she showed me Queen of Bedlam which is about George III, I was primed to snatch the novel out of her unresisting hands and carry it off for a read.Well, damn.Sometimes, a historical novelist sparks an interest in a particular era that has previously been unexplored, if the novel's good enough. And Purcell's is. She's taken one of the plum Hanoverian stories for her debut novel and done it well enough that the Georges—I, II, III and IV—may no longer languish in the dry and dusty corners of history but may spring to full colorful, weird, dysfunctional life on the historical fiction stage. If I ever had vague dreams of being THE novelist who sparked interest in The Hanovers (coming soon to Showtime!), I missed the boat. Perhaps I could write a screenplay?The story of Queen of Bedlam is that of two Charlottes: Queen Charlotte, the consort of George III, and Princess Charlotte the Princess Royal (i.e. the eldest daughter), known throughout the novel as Royal. Her sister Sophia also has a fairly important supporting role, and the other four sisters and some of her brothers make appearances of varying regularity. Queen Charlotte had fifteen children, most of whom survived infancy, so Purcell made a wise choice in keeping to just a selection.George III is known for two things: losing America and going mad—twice. The result was that the future George IV got to be the Prince Regent and gave us the period known as the Regency, a relief to historical novelists because how else would we distinguish the pre-Victorian era? George III's reign was also marked by the French Revolution, the rise of Napoleon and war in Europe, events that are skillfully brushed in by Purcell through the filter of the royal family.Not so many people know that another of George III's peculiarities was not letting his daughters marry, and this forms the core of Queen of Bedlam. One of the beauties of the novel is that Purcell doesn't try to make the princesses anachronistically independent or romantic—they are dutiful daughters who understand that a noblewoman's role in life is to marry and have children, and that if you're a princess your marriage will be based on politics rather than love. Royal is happy to accept that role—in fact, she's longing for it, and her parents' neediness is a constant irritant. As the King's madness develops through the eyes of the two Charlottes, there's an interesting reversal of roles. The Queen descends from dignity and control into pettiness, jealousy and weakness, and Royal tries, within her limitations, to take some kind of control over her life, with Sophia's story as a tragic counterpoint.I honestly can't fault this debut anywhere on its writing. The only thing I noted in passing were several homonym errors that could and should have been picked up during editing, but goodness, those were minor faults in an otherwise extremely enjoyable read, which I ripped through pretty quickly. I will be buying Laura Purcell's next book.
Review by Chicalicious
27/08/2015
Queen Charlotte is determined to keep her children close. With King George III setting a law in parliament stating he has to pass any marriages the young princesses don't seem to stand a chance. Will they have their chance of marriage like their sister, Charlotte, Princess Royal, or are the aging princesses destined to be deeply unhappy spinsters helping to look after their father who is succumbing to madness?I love reading historical books they have a certain air about them. This was a fantastic read that had clearly been well researched. I'm not a huge fan of multiple points of view, Queen Charlotte's, Charlotte, Princess Royal's and Princess Sophia's, but I found that it was very well written. I loved and hated the characters. The Queen at the beginning is very easy to sympathise with but when she slowly allows bitterness to encase her it gets harder. Admittedly she never had the easiest of lives. She suffered greatly but she wasn't willing to let go. I loved Charlotte, Princess Royal, because although she suffered the one thing she dreaded she still managed to cling on to hope. She had all that she needed and I think eventually she realised this. I'm not sure what I make of Princess Sophia. I wanted to like her but I just couldn't connect with her.I think the ending was the best. That sounds wrong but it was. After all that the Royals had been through they were peaceful and content. They all got what they wanted which was nice. I'm not into everything been tied up into a neat little bow but I think here it was needed. I did enjoy the part where Charlotte, Princess Royal, was losing herself but managed to bring herself back.This is a book everybody should at least give a try, it's one that will leave you guessing and definitely wanting more. It's a page turner all right.
Also by Laura Purcell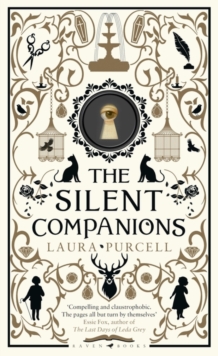 Also in the Georgian Queens series