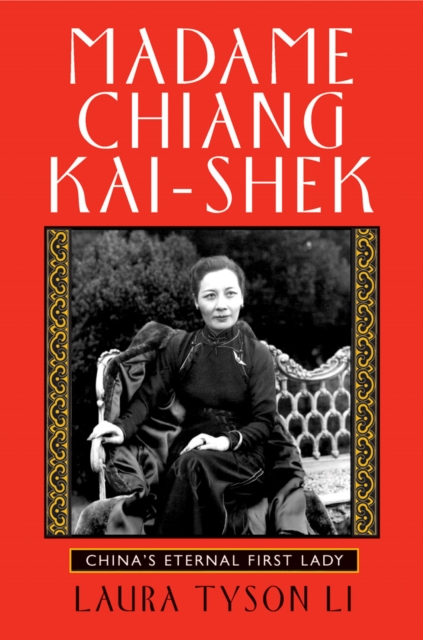 Madame Chiang Kai-shek : China's Eternal First Lady
Paperback / softback
Description
Now in paperback, Madame Chiang Kai-shek is the first biography of one of history's most intriguing and controversial political figures.
Beautiful, brilliant, and captivating, Madame Chiang Kai-shek seized unprecedented power during China's long and violent civil war.
She passionately argued against Chinese Communism in the international arena and influenced decades of Sino-American relations and modern Chinese history.
Raised in one of China's most powerful families and educated at Wellesley College, Soong Mayling went on to become wife, chief adviser, interpreter, and propagandist to Nationalist leader Generalissimo Chiang Kai-shek.
She sparred with international leaders like Churchill and Roosevelt, and impressed Westerners and Chinese alike with her acumen, charm, and glamour.
But she was also decried as a manipulative "Dragon Lady," and despised for living in American-style splendor while Chinese citizens suffered under her husband's brutal oppression.
The result of years of extensive research in the United States and abroad, and written with access to previously classified CIA and diplomatic files, Madame Chiang Kai-shek objectively evaluates one of the most powerful and fascinating women of the twentieth century.
Information
Format:Paperback / softback
Pages:576 pages, 16 pages B&W illustrations
Publisher:Grove Press / Atlantic Monthly Press
Publication Date:25/10/2007
Category:
ISBN:9780802143228
Information
Format:Paperback / softback
Pages:576 pages, 16 pages B&W illustrations
Publisher:Grove Press / Atlantic Monthly Press
Publication Date:25/10/2007
Category:
ISBN:9780802143228