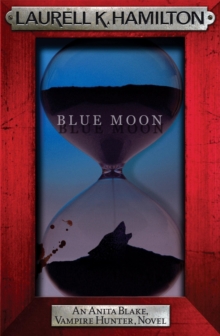 Description
An Anita Blake, Vampire Hunter, novel 'Richard was an alpha werewolf.
It was his only serious flaw. We'd broken up after I'd seen him eat somebody.' You never forget your ex-fiance. And when the call came at three in the morning, I thought for a moment it was him.
It wasn't. It was his brother. And it wasn't good news. Apparently the former love of my life had got himself thrown into jail for assaulting a woman.
Since I make my living as a preternatural expert, I tend to believe almost anything's possible.
But though he may be one of the monsters, Richard would never harm a woman.
So it's Anita Blake to the rescue. I've got just a few days to spring Richard and find out who framed him - and why.
There's a full moon coming, and if my werewolf love is still behind bars when it rises, he'll be facing a lot worse than an assault charge...
Information
Format: Paperback
Pages: 512 pages
Publisher: Headline Publishing Group
Publication Date: 01/01/2010
Category: Fantasy
ISBN: 9780755355365
Free Home Delivery
on all orders
Pick up orders
from local bookshops
Reviews
Showing 1 - 2 of 2 reviews.
Review by adpaton
16/06/2015
What with Buffy and Twilight and Vampire Diaries, I think I might be forgiven for expecting Anita Blake, Vampire Hunter, to be just another supernatural series for teens – mild monster stories with the merest frisson of sexuality. My mistake: these books won't be found in any school library containing as they do fantastically perverse examples of extreme erotica, not to mention more blood, torture and death than is usually present even in hard core dick fic. When she's not having sex, Anita Blake solves a series of arson attacks in Burnt Offerings; in Blue Moon she clears one of her lovers, a master werewolf, of rape charges – and has sex - while Obsidian Butterfly finds Anita in New Mexico investigating supernatural attacks and mixing it up with werejaguars, a change from the werewolves, leopards, rats and swans who constitute her usual socio-sexual circle. Look – don't get me wrong: the Anita Blake books are erotic but not pornographic. She might wear skin tight peek-a-book outfits and engage in four-in-a-bed interspecies romps, but there is never anything too explicit. By book 19 in the on-going saga our heroine is somehow finding the time to reanimate the dead, solve crimes, bring murderers to justice and kill vampires on a professional basis while running a zoo of at least six lovers. Yet Anita is a good Christian girl at heart, kind, brave and generous, a positive role model for any young woman in almost every respect. Perhaps, after all, the Vampire Hunter oeuvre should make its way onto the school library shelves: Anita never does the dirty with any human male and good luck to any girl trying to find herself a gorgeous vampire to bed...
Review by dools46
16/06/2015
I do like Anita Blake, but this was my least fave of hers so far
Also in the Sister Fidelma series | View all