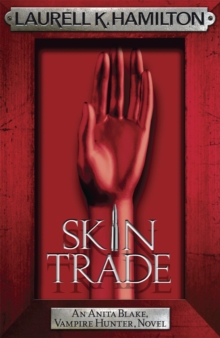 Description
Once you tell someone certain things, like, say, you got mailed a human head in a box, they tend to think you're crazy.
Anita Blake's reputation has taken some hits. Not on the work front, where she has the highest kill count of all the legal vampire executioners in the country, but on the personal front.
No one seems to trust a woman who sleeps with the monsters.
Still, when a vampire serial killer sends her a head from Las Vegas, Anita has to warn Sin City's local authorities what they're dealing with.
Only it's worse than she thought. Several officers and one executioner have been slain - paranormal style...Anita heads to Las Vegas, where she's joined by three other federal marshals, including the ruthless Edward hiding behind his mild-mannered persona.
It's a good thing Edward always has her back, because, when she gets close to the bodies, Anita senses "tiger" too strongly to ignore it.
The were-tigers are very powerful in Las Vegas, which means the odds of her rubbing someone important the wrong way just got a lot higher...
Information
Format: Paperback
Pages: 608 pages
Publisher: Headline Publishing Group
Publication Date: 01/11/2009
ISBN: 9780755352555
Free Home Delivery
on all orders
Pick up orders
from local bookshops
Reviews
Showing 1 - 2 of 2 reviews.
Review by lewispike
16/06/2015
Another fairly high-speed romp. This one is in the category of some real police/US Marshall work and dealing with police prejudices again.Despite strong doses of same-old-same-old there is some movement as Anita comes to understand Olaf a bit better and finds out that Edward turned down a hit on Marmee Noir.There's quite a bit of investigation stuff going on too for the first two-thirds of the book, with complications because Anita seems to have real trouble with White Clan Weretigers.Then the sex rears its ugly head, with lots of metaphysical overtones of course, and the story goes to pot. Marmee Noir is killed off-screen and Anita kills her consort and opposite basically without breaking stride.I liked the first two thirds of the book and I'm hoping that the departure of Marmee Noir is enough to kick-start the series into another, better, new direction.
Review by wyvernfriend
16/06/2015
Better than some of the other stories that have turned up recently in this series, this, though, has several layers of What and Why going on.Anita turns up in work (shocker!) to find a head delivered to her. The head is that of a police officer in Las Vegas. She knows who it is and goes to Las Vegas to hunt. She's joined by Edward (Anita Blakes' Dexter) and Olaf (who has some seriously skin crawling psycho moments here) and Bernardo Spotted Horse, all of whom are determined to hunt down Vittorio the Vampire and kill him. There's a lot less sex than usual (or I'm getting better at glossing over it) but there's plenty of the Anita "I'm better than everyone at this job" attitude and her overpowered abilities.Well we learn that Anita has depths she hasn't plumbed and that Otto is squicking her out, I think we also learn that Jean Claude is curious how many men exactly Anita needs in her harem. It's pretty typical but this time there is an actual thriller part and some tension that has nothing to do with sex.