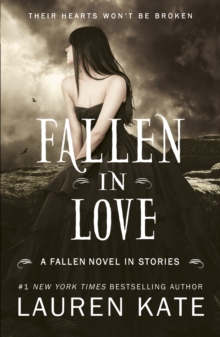 Description
Unexpected. Unrequited. Forbidden. Eternal. Everyone has their own love story. And in a twist of fate, four extraordinary love stories combine over the course of a romantic Valentine's Day in Medieval England.
Miles and Shelby find love where they least expect it.
Roland learns a painful lesson about finding and losing love.
Arianne pays the price for a love so fierce it burns. And for the first - and last - time, Daniel and Luce will spend a night together like none other.
Lauren Kate's Fallen in Love is filled with love stories ...the ones everyone has been waiting for.
True love never says goodbye ...
Information
Format: Paperback
Pages: 256 pages
Publisher: Random House Children's Publishers UK
Publication Date: 01/12/2012
Category: Romance
ISBN: 9780552566094
Free Home Delivery
on all orders
Pick up orders
from local bookshops
Reviews
Showing 1 - 1 of 1 reviews.
Review by crashmyparty
16/06/2015
May Contain Spoilers, if you actually careEarlier this year I gave A Man Named Dave: A Story of Triumph and Forgiveness by Dave Pelzer the title of "Most Unnecessary Book Ever". I think this title needs to be divided into genres, because he still gets it for 'Memoir' but this book, Fallen In Love deserves it for 'YA Paranormal' or whatever you want to call this genre. So, I hereby give Fallen In Love the title of "Most Unnecessary YA Paranormal Book Ever."This book adds nothing to the Fallen series. Nothing. I don't even like the Fallen series that I am in the midst of reading, but this is the book I truly regret wasting my $16.99 on. What a ripoff! I'm not the first person to say it, but Kate's really milking the cash cow on this one.Timeline wise, this book fits in just before the end of Book 3, but I can't work out which life Luce came from before landing here in medieval England (not that it really matters). Shelby, Miles and Roland have all ended up there, too. And despite being told multiple times, DO NOT MESS WITH THE PAST. What do they do? They mess with the past, to give Luce and Daniel a 'Valentine's Day like no other'. But, if you think this means sexytimes, well you're wrong. It just means flowers and swooning and whatnot.As well as that, we get some backstory to Roland and Arianne, and then Shelby and Miles fall in love randomly, despite the fact that all they talk about is Luce and Daniel. Everyone is so obsessed with Luce and Daniel and I frankly don't understand the appeal.You do not need to read this book as part of the Fallen series. If you're reading the series just to read the series, I wouldn't bother with this one unless you too are obsessed with Luce and Daniel and you like their sappy romance and other sappy romances.I was glad to see the introduction of LBGT characters and also liked how emphasis wasn't placed on the fact that they were LBGT (does that apply to angels?), but more on the good vs. evil battle. I don't understand Tess' reasons for siding with Lucifer and I certainly don't agree with the 'you must choose' mentality. It was interesting but I felt like Kate ruined it with the rushed storyline.200 pages of crap is not worth the money I paid for it. Should have made it a cheap novella online or even a free ebook with the purchase of another title, for the diehards who are actually enjoying this series.