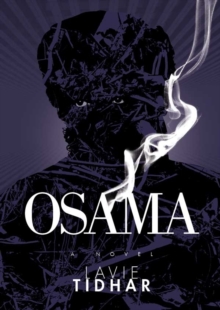 Description
Joe, a private detective, is hired by a mysterious woman to find a man: the obscure author of pulp fiction novels featuring Osama Bin Laden: vigilante.
Joe's quest takes him across the world, but one question still haunts him: who is he, really, and how much of the books are fiction.
Information
Format: Paperback
Pages: 302 pages
Publisher: Rebellion
Publication Date: 11/10/2012
Category: Crime & mystery
ISBN: 9781781080764
Free Home Delivery
on all orders
Pick up orders
from local bookshops
Reviews
Showing 1 - 2 of 2 reviews.
Review by polarbear123
16/06/2015
You are going to feel lost at some points in this book - but that is entirely intentional. Easy to read, but hard to understand until perhaps the very end of the novel. I've been thinking of the meanings of the story for a long time now and surely that is a sign of a good book? At any rate this book definitley succeeds in giving us something that is an entirely new piece od sci fi, which can only be worth a punt!
Review by AlanPoulter
16/06/2015
This book pulls you in. Joe, a hard-boiled detective who lives on whisky, black coffee and nicotine, gets a visit from a mysterious young woman who asks him to find one Mike Longshot, an author of pulp fiction novels involving a character called Osama Bin Laden. She gives him a special black credit card as an upfront fee. The only known address for this author is a post-office box in Paris. On his way out of the office later Joe is shot at. Joe's search for this mysterious author drives things as the action moves from Paris to London, and Joe is pursued and shot at again. Joe uses every trick in the detective's canon to evade those blocking his way, for example penetrating an opium den and later a private members club in Soho, where Longshot might be a member. Having worked in this part of London around the time the novel is set I found the reconstruction excellent. Joe seems to be in an alternate Osama-free reality, and after one particularly violent incident, he sees a vision of the real London, where digital surveillance technologies bemuse him. One flaw in the novel are the short chapters from our reality which starkly report acts of real terrorism and do not read like excerpts from pulp fiction. An attempted scene set at a Mike Longshot 'fan convention' later in the novel grates because of this. More seriously, there is an ending problem. This is chiefly due to the power that detective fiction generates towards closure. This novel has various 'closures' none of which really convince although one did strike me as having a superior rationale. As it stands, the novel halts instead of closing, which is a shame