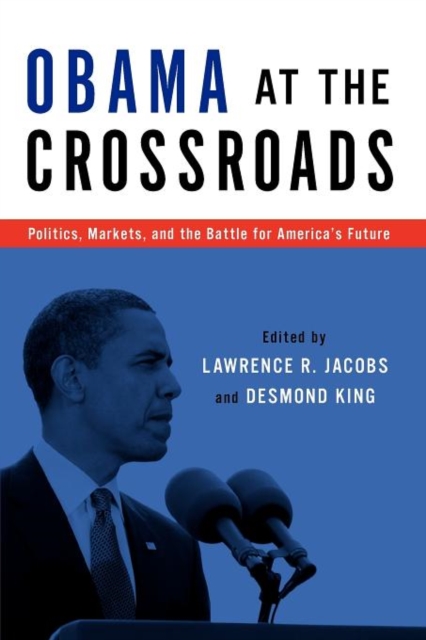 Obama at the Crossroads : Politics, Markets, and the Battle for America's Future
Description
The 2010 election serves as a bookend to one of the remarkable political periods in recent U.S. history. Amidst a profound economic crisis, Americans elected an African American to the presidency and massive Democratic majorities to Congress.
Beginning in 2009, the President and Congress put forward a sweeping agenda to both address the economic crisis and enact progressive policies that liberals had been advocating for decades.
Within a year and a half, they would pass health care reform and financial reform alongside a stimulus package of nearly a trillion dollars.
Democrats also rescued the auto industry via a partial government takeover and expanded the Bush administration's incipient program for saving the banking sector by pouring hundreds of billions of dollars into it.
Finally, the Obama administration dramatically increased our commitment in Afghanistan while simultaneously winding down our presence in Iraq. In Obama at the Crossroads, eminent political scientists Desmond King and Larry Jacobs have gathered some of the best scholars in American politics to take stock of this extraordinary period.
Covering the financial crisis, health care reform, racial politics, foreign policy, the nature of Obama's leadership, and the relationship between the administration's agenda and broader progressive goals, this will serve as a comprehensive overview of the key issues facing the Obama administration as it entered office.
Information
Format:
Pages:208 pages, 8 charts & graphs
Publisher:Oxford University Press Inc
Publication Date:24/05/2012
Category:
ISBN:9780199845385
Information
Format:
Pages:208 pages, 8 charts & graphs
Publisher:Oxford University Press Inc
Publication Date:24/05/2012
Category:
ISBN:9780199845385