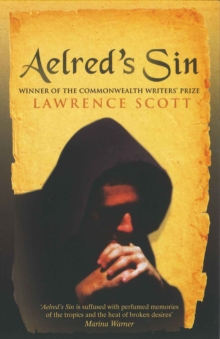 Description
Robert de la Borde comes from the Caribbean to England in the 1980's after hearing that his brother, Jean Marc, has died.
In Bristol, his brother's journals prompt Robert to visit the Ashton Park Monastery, which Jean Marc entered in the 1960's as Brother Aelred.
There Robert pieces together Jean Marc's life; his exuberance, his mental suffering, and his struggle to balance his sexual impulses with his love of God.
As Robert is forced to question his inherited prejudices, what unfolds is a story about the triumph of compassion over brutality.
Moving from present to past, from cruelty to sympathy, Aelred's Sin is a powerful new novel of erotic love, spiritual awakening and above all, reconciliation.
Information
Format: Paperback
Pages: 304 pages
Publisher: Allison & Busby
Publication Date: 17/10/1998
ISBN: 9780749003746
Free Home Delivery
on all orders
Pick up orders
from local bookshops
Reviews
Showing 1 - 1 of 1 reviews.
Review by IsolaBlue
16/06/2015
An air of sadness permeates this novel about a young man from the Caribbean who joins a monastery in England. After Aelred's death, his brother makes the same journey in order to piece together clues about the life of a sibling he's barely known. Whether the author is writing about Aelred's life or the brother's search, there is a poignancy that bubbles through to the surface, a painful poignancy about human beings and the connections they try to make in life. It is these connections - and the varying degrees of depth in them - that really drive the novel. The lives of these men hinge on the clues of intimacy and how much knowledge - mental and physical - is allowed them.Lawrence Scott's novel is a fine piece of homoeroticism of a kind that appeals to the human desire to KNOW another. His fine attention to the religious world and his well-done descriptions of monastic life in rural England ring with such truth that one immediately feels let in on a secret. As we read, we become voyeurs at the monastery. We feel as though we are watching invisibly in a place we shouldn't be, yet we can't tear ourselves away from it. This voyeurism on the part of the reader adds to the heightened eroticism of Scott's writing.The downside of AELRED'S SIN might be its predictability. There are many scenes that we see coming too far in advance, but, considering the routine and ritual of religious orders, this predicatability may be forgiven. The other fine line that the author walks is the one between a literary love story and a soap opera. Since most love stories can move into the latter category quite quickly, we are sensitive to the ways in which the author tries to prevent this. Still, there are moments where we wish to be lifted above the maudlin. Gratefully, these moments are not many.AELRED'S SIN will appeal to readers of any sexuality who appreciate the true erotic in literatue. It will appeal to those drawn and/or intrigued by cloistered religious orders, and also to those who enjoy reading about individuals living outside their native-born culture. It will leave us all with questions in regards to sexual vs. spiritual love.