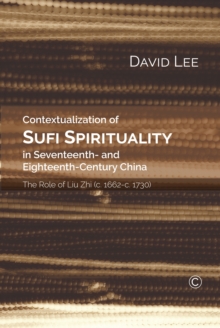 Contextualization of Sufi Spirituality in Seventeenth- and Eighteenth- Century China : The Role of Liu Zhi (c. 1662-c. 1730)
Paperback / softback
Description
Liu Zhi (c.1662-c.1730), a well-known Muslim scholar writing in Chinese, published outstanding theological works, short treatises, and short poems on Islam.
While traditional Arabic and Persian Islamic texts used unfamiliar concepts to explain Islam, Liu Zhi translated both text and concepts into Chinese culture.
In this erudite volume, David Lee examines how Liu Zhi integrated the basic religious living of the monotheistic Hui Muslims into their pluralistic Chinese culture.
Liu Zhi discussed the Prophet Muhammad in Confucian terms, and his work served as a bridge between peoples.
This book is an in-depth study of Liu Zhi's contextualization of Islam within Chinese scholarship that argues his merging of the two never deviated from the basic principles of Islamic belief.
Information
Format: Paperback / softback
Pages: 304 pages
Publisher: James Clarke & Co Ltd
Publication Date: 28/07/2016
Category: Sufism & Islamic mysticism
ISBN: 9780227176207
Free Home Delivery
on all orders
Pick up orders
from local bookshops