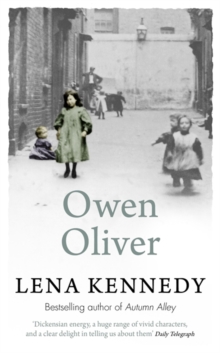 Owen Oliver : A charming, intriguing tale of unrelenting love and the struggle against poverty
Paperback / softback
Description
A turbulent tale of a young man's growth from innocence to maturity in the harsh world of Victorian England. In the teeming heart of nineteenth-century London, Owen Oliver walks out of his gloomy, unwelcoming lodgings and doesn't stop his travels until he reaches Kent. There, Owen's life is dramatically altered. An orphan, he is adopted by a loving old lady and her roguish amicable son, Tom.
With Tom's help, he secures employment in the shipping agency of an old sea captain and his fortunes start to increase. But Owen is not content. All around him he sees a widening gap between the comfortable middle classes and the helpless destitution of the poor.
He is horrified by the plight of the thin and hungry and the evils of child labour. So when he takes the matter into his own hands and rescues a beautiful ragged child with haunting blue eyes and long golden hair, his fate is sealed . . .
Information
Format: Paperback / softback
Pages: 336 pages, none
Publisher: Hodder & Stoughton
Publication Date: 04/07/2013
Category: Sagas
ISBN: 9781444767438