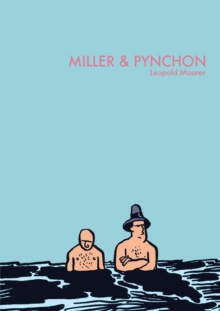 Miller & Pinchon
Paperback / softback
Description
What begins with a seemingly achievable task such as drawing a line of demarcation becomes something far greater for the book's two comical heroes Miller and Pynchon.
Instead, they embark on measuring the Venus transit, through which the distance between the earth and the sun is calculated.
With the magnitude of such a task, their personal hopelessness seems to increase, and the more precisely the distances are calculated, the more their own limits become apparent.
For the melancholic Pynchon and the ballsy Miller, these abstract numbers represent their personal reality.
For Pynchon, who cannot get over the death of his beloved wife, for Miller who unremittingly continues to lose himself in sexual debauchery.
A hilarious look at the human condition through time, space and logic.
Free Home Delivery
on all orders
Pick up orders
from local bookshops