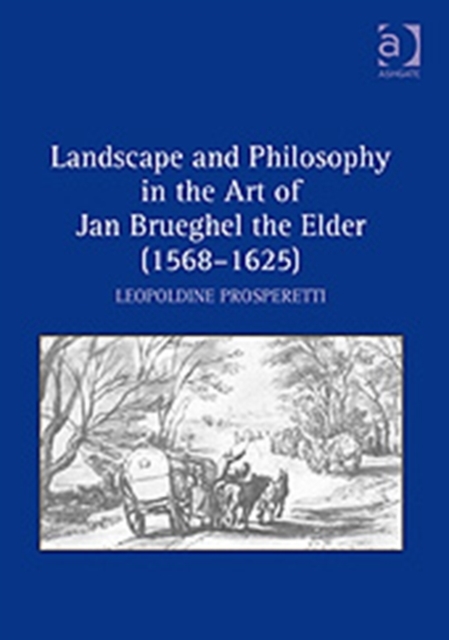 Landscape and Philosophy in the Art of Jan Brueghel the Elder (1568-1625)
Hardback
Description
In this first comprehensive full length study in English on the art of Jan Brueghel the Elder, Leopoldine Prosperetti illuminates how the work of this painter relates to a philosophical culture prevailing in the Antwerp of his time.
She shows that no matter what scenery, figures or objects stock the pictorial field, Brueghel's diverse pictures have something in common: they all embed visual trajectories that allow for the viewer to craft out of the raw material of the picture a moment of spiritual repose. Rooted in the art of Hieronymus Bosch and Pieter Bruegel the Elder these vistas are shown to meet the expectation of viewers to discover in their mazes a rhetorically conceived path to wisdom.
The key issue is the ambition of pictorial images to bring into practice the humanist belief that philosophy and rhetoric are inseparable.
This original study analyzes the patterns of thought and recurrent optical tropes that constitute a visual poetics for shifting genres - no longer devotional, yet sharing in the meditative goal of redirecting the soul toward an intuitive knowledge of what is good in life. This book reveals how everyday life is the preferred vehicle for delivering the results of philosophical pursuits.
One chapter is dedicated to Brueghel's innovative attention to the experience of traveling in a variety of wheeled vehicles along the roads of his native Brabant.
He is unique, and surprisingly modern, in giving contemporary viewers an accurate account of all the different types of conveyances that clutter the roads.
It makes for lively versions of one of his favorite themes: The Traveled Road. By taking the pursuit of wisdom as its theme, the book succeeds in presenting a new model for the interpretation of a range of visual genres in the Antwerp picture trade.
Information
Format:Hardback
Pages:306 pages
Publisher:Taylor & Francis Ltd
Publication Date:28/01/2009
Category:
ISBN:9780754660903
Information
Format:Hardback
Pages:306 pages
Publisher:Taylor & Francis Ltd
Publication Date:28/01/2009
Category:
ISBN:9780754660903