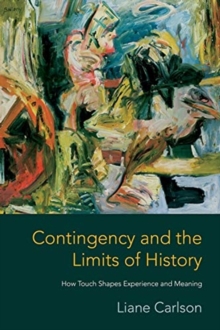 Contingency and the Limits of History : How Touch Shapes Experience and Meaning
Hardback
Description
Central to the historicizing work of recent decades has been the concept of contingency, the realm of chance, change, and the unnecessary.
Following Nietzsche and Foucault, genealogists have deployed contingency to show that all institutions and ideas could have been otherwise as a critique of the status quo.
Yet scholars have spent very little time considering the genealogy of contingency itself--or what its history means for its role in politics.
In Contingency and the Limits of History, Liane Carlson historicizes contingency by tying it to its theological and etymological roots in "touch," contending that much of its critical, disruptive power is specific to our current historical moment.
She returns to an older definition of contingency found in Christian theology that understands it as the lot of mortal creatures, who suffer, feel, bleed, and change, in contrast to a necessary, unchanging, impassible God.
Far from dying out, Carlson reveals, this theological past persists in continental philosophy, where thinkers such as Novalis, Schelling, Merleau-Ponty, and Serres have imagined contingency as a type of radical destabilization brought about by the body's collision with a changing world.
Through studies of sickness, loneliness, violation and love, she shows that different experiences of contingency can lead to dramatically dissimilar ethical and political projects.
A strikingly original reconsideration of one of continental philosophy and critical theory's most cherished concepts, this book reveals the limits of historicist accounts.
Information
Format: Hardback
Pages: 304 pages
Publisher: Columbia University Press
Publication Date: 25/06/2019
ISBN: 9780231190527
Free Home Delivery
on all orders
Pick up orders
from local bookshops