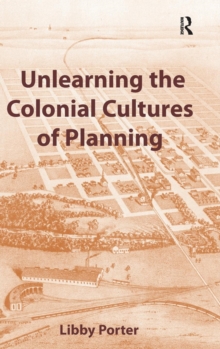 Unlearning the Colonial Cultures of Planning
Hardback
Description
Colonialization has never failed to provoke discussion and debate over its territorial, economic and political projects, and their ongoing consequences.
This work argues that the state-based activity of planning was integral to these projects in conceptualizing, shaping and managing place in settler societies.
Planning was used to appropriate and then produce territory for management by the state and in doing so, became central to the colonial invasion of settler states.
Moreover, the book demonstrates how the colonial roots of planning endure in complex (post)colonial societies and how such roots, manifest in everyday planning practice, continue to shape land use contests between indigenous people and planning systems in contemporary (post)colonial states.
Other Formats
EPUB from £39.59
PDF from £39.59
Paperback / softback from £39.19