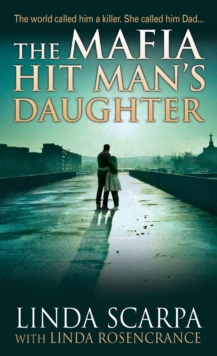 The Mafia Hit Man's Daughter
Paperback / softback
Description
A riveting look at life inside a Mafia family. "New York Times" bestselling author George Anastasia The world called him a killer.
She called him Dad . . . " We were always worried. Always looking over our shoulders . . . "Linda Scarpa had the best toys, the nicest clothes, and a close-knit family.
Yet classmates avoided her; boys wouldn t date her. Eventually she learned why: they were afraid of her father.
A made man in the Colombo crime family, Gregory Scarpa, Sr. was a stone-cold killer nicknamed the Grim Reaper. But to Linda, he was also a loving, devoted father who played video games with her for hours.
In riveting detail, she reveals what it was like to grow up in the violent world of the mob and to come to grips with the truth about her father and the devastation he wrought. An amazing story of jealously, duplicity, hatred and betrayal.
Sal Polisi, author of "The Sinatra Club" "" Touching, shocking, revealing Linda Scarpa s memoir is more than a mob book; it s a family book.
John Alite, subject of "Gotti s Rules" An edge-of-your-seat page turner jaw-dropping, raw, and real. Andrea Giovino, author of "Divorced From the Mob" INCLUDES 16 PAGES OF DRAMATIC PHOTOS [color photo inserts for ebook editions]"
Information
Format: Paperback / softback
Pages: 320 pages
Publisher: Kensington Publishing
Publication Date: 06/01/2016
ISBN: 9780786038701