Daily Life in Roman Britain
Hardback
Description
Although a few details of the history of Roman Britain are well-known (Boudicca's Revolt, for example), surprisingly little has been published on everyday life in this far-flung province of the Empire.
How was Hadrian's Wall built? What was life like in the Romano-British towns of Verulamium (near present-day St Albans) or Londinium? What games did Romano-British children play? Daily Life in Roman Britain covers the lives of the entire population of Roman Britain - men, women and children; slaves, freed and free people; military and civilian; indigenous peoples and incomers; rich and poor - from the Late Iron Age, when the Romans first started to show an interest in the islands of Britain, until the early 5th century when the formal occupation of Britain by the Romans came to an end. The Roman period is the first in Britain in which individuals are known by name.
Inscriptions, writing tablets and curse tablets give us intriguing glimpses into their private lives.
Archaeological evidence shows us what sort of buildings these people lived in, and how they organised their domestic and work-related lives.
Using such evidence, Lindsay Allason-Jones presents a lively and eye-opening picture of the lives of people from different strata of society and with different cultural and ethnic backgrounds, who came together to create what we know today as Roman Britain.
Her research into the topics of gender studies, military studies and the material culture of Roman Britain, and her career as the Director of the main museum for the World Heritage Site of Hadrian's Wall, make Dr Allason-Jones uniquely placed to produce a balanced and authoritative book.
In it, she looks at the Roman soldiers stationed in Britain (who came from all over the Empire, bringing with them their own religions, armour, methods of fighting and even their own diet) and the trade, manufacture and administration (as well as leisure activites) which took place in the towns. She describes life on farms and villas in the countryside, and the lives of people in their homes: what clothes they wore, what meals they ate, how they raised children and spent their spare time. And she discusses the varied range of religious practices involving indigenous and imported deities.
Information
Format: Hardback
Pages: 288 pages
Publisher: ABC-CLIO
Publication Date: 30/12/2008
Category: British & Irish history
ISBN: 9781846450358
Also by Lindsay Allason-Jones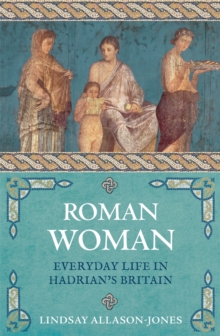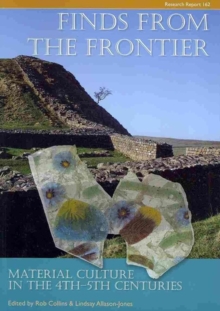 Also in the Daily Life series | View all