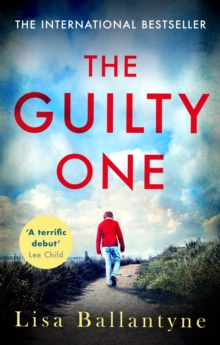 Description
A little boy was found dead in a children's playground...Daniel Hunter has spent years defending lost causes as a solicitor in London.
But his life changes when he is introduced to Sebastian, an eleven-year-old accused of murdering an innocent young boy.As he plunges into the muddy depths of Sebastian's troubled home life, Daniel thinks back to his own childhood in foster care - and to Minnie, the woman whose love saved him, until she, too, betrayed him so badly that he cut her out of his life.But what crime did Minnie commit that made Daniel disregard her for fifteen years? And will Daniel's identification with a child on trial for murder make him question everything he ever believed in?
Information
Format: Paperback
Pages: 480 pages
Publisher: Little, Brown Book Group
Publication Date: 01/08/2012
ISBN: 9780749957285
Free Home Delivery
on all orders
Pick up orders
from local bookshops
Reviews
Showing 1 - 2 of 2 reviews.
Review by Carolinejyoung
16/06/2015
I guessed the outcome of both scenarios before the end of the book so that was a little disappointing. I did enjoy this book though and admired Minnie's strength of character.
Review by Mikalina
16/06/2015
Culture or nuture? What is the force behind violence, evil? How big share of the guilt is ours, for not doing, for not actively admitting our choice, for passively turning our backs to what happens in the private sphere? How old are we when we understand right from wrong?The questions are addressed and answered in a retro-70ties social-worker fashion. The questions are important, but when they are not handled beyond a mediocre mid-afternoon TV-coffee-crime, it is made into entertainment, which I cannot see help towards anything but the writer´s purse or dulling of the readers mind. An easy read, (a story with an unbeliveable frame once accepted, gives a foreseeable storyline, slightly soothing and comforting to the reader, whatever the story is). A time-consumer for those who have time to spend, as I had, trapped in transition between Australia and Europe, not tired enough to sleep, not awake enough for my e-reader, and with this book incidentally as the one at hand. The low score is as much a score for my dislike of comfort-food as for Ballantyne´s particular brand of it; She is neither worse nor better than the thirteen a dozen around.
Also by Lisa Ballantyne