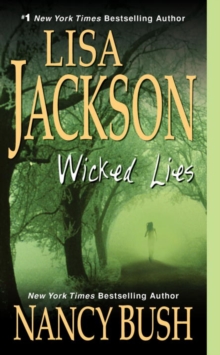 Description
For two years, Justice Turnbull has paced his room at Halo Valley Security Hospital, planning to escape.
Justice has a mission - one that began with a vicious murder two decades ago.
Laura Adderley didn't plan to get pregnant by her soon-to-be ex-husband, though she'll do anything to protect her baby.
But now reporter Harrison Frost is asking questions about the mysterious group of women who live at Siren Song lodge.
Harrison hasn't figured out Laura's connection to the story yet.
But Justice knows. And he is coming...All her life, Laura has been able to sense approaching evil.
But that won't stop a psychopath bent on destroying her.
Justice has been unleashed, and this time, there will be no place safe to hide.
Information
Format: Paperback
Pages: 560 pages
Publisher: Kensington Publishing
Publication Date: 01/06/2011
Category: Romance
ISBN: 9781420103397
Other Formats
eAudiobook MP3 from £8.99
Free Home Delivery
on all orders
Pick up orders
from local bookshops
Reviews
Showing 1 - 5 of 7 reviews.
Previous | Next
Review by BookDivasReads
16/06/2015
I recently chose to read from my ever-growing TBR pile and started with Wicked Lies by Lisa Jackson and Nancy Bush. I'm so glad I began with this book. It is filled with suspense, romance and drama. Imagine being raised in all-female (namely sisters and an aunt) and rustic environment and leaving for the big city at age 18. Well, that was the life of Laura "Lorelei" Adderley and now she is dealing with her cheating ex-husband and a deranged killer out to finish what he started years earlier . . . killing all of the women of Siren Song, her family's home. If that's not enough to deal with, Laura must also contend with an unplanned pregnancy and a burgeoning romance with a reporter, Harrison Frost.Yes there's a lot going on in this story (and I didn't even mention everything) but it all makes a weird kind of sense in the end. Ms. Jackson and Bush have crafted a delightful romantic suspense tale in Wicked Lies. This isn't a short book but it is definitely worth reading, at least in my opinion.
Review by tanyaj101
16/06/2015
I loved this book. I will definitely put it in my to be read again in the future pile.These two together gave me a story that was a thrilling ride. I can't wait to read more from these two!!!
Review by DanaBurgess
16/06/2015
Being Lisa Jackson, there is a little deception, a little romance, some psychic powers, and a lot of action, filling the pages. I have to admit that I've never read Nancy Bush but the combination of these authors has led to a fast, fun read.The first thing I loved about this book, and the thing I loved the most, is that these two talented authors named their psychotic maniac 'Justice'. While it's true he was out to execute his own sense of justice on the sssssisssterssss, it would be a justice that normal people would call murder and mayhem. His mind did work in amazing ways, though, genius really. And (here's your forshadowing moment) he's not the only one.The sisters he is after live an almost cultish life in "the colony". Well, most of them do. Some have managed to move out into the real world and assimilate. Those are the ones Justice goes after first. All of the sisters are interesting characters in their own rights and each has a special 'gift'. Laura's 'gift' is that Justice can talk to her mind. Ya, that would be the 'gift' I would choose if I had a choice. Laura didn't have a choice and she's stuck with this psycho in her brain.There are at least three mysteries going on at the same time and this is not at all confusing. (seriously) The authors manage to keep it all separate and easy to follow. The only problem I had with the book was the inclusion of the sub-plot involving the teenage brothers. It just seemed contrived to take up space. Luckily their part in the novel is quite small and so it doesn't really detract from the suspense or flow of the story.The romance is truly romance and doesn't spill over into erotica, which is the way I like my romance. Keep the tension up and leave lots to the imagination. We're talking true love here, not just a case of overbearing lust. Made my heart beat a little faster *sigh*. A friend of mine told me this the other day: 'Books are like chocolate, sometimes you want to try something new and exotic but other times you just want a (insert favorite chocolate bar here). You want to know exactly what you are getting and enjoy it.' (credit Nikki - thanks my friend!) That's the way I feel as well. It's fun to read all these new authors and find new books but sometimes I crave the known. 'Wicked Lies' filled that craving.
Review by sonyainf
16/06/2015
I won this book from Goodreads.com Another great book by Lisa Jackson with her sister, Nancy Bush. The creepy bad guy, Justice Turnbull, can connect mentally to his estranged cousins, all with their own special sensory gift, all who used to tease his as a child. Justice escapes his mental hospital intent to kill. This is a good, creepy story with a love story mixed in. Good job, Ladies.
Review by tinasnyderrn
16/06/2015
I love a mystery and in this case Lisa Jackson and Nancy Bush deliver a very good story. The story of psychopath Justice Turnbull and his vendetta against Laura Adderly and her sisters makes for a page-turning adventure that keeps you spell-bound and leaves you wanting to read more from these two authors. Over 500 pages of mystery and murder with a little romance tossed in for good measure. This is everything I hope to find when I sit down to relax with a good book...Lisa Jackson and Nancy Bush deliver with this one...pick it up...start reading...you'll be glad you did.