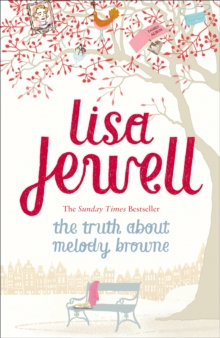 The Truth About Melody Browne
Paperback
Description
When she was nine years old, Melody Browne's house burned down, taking every toy, every photograph, every item of clothing and old Christmas card with it.
But not only did the fire destroy all her possessions, it took with it all her memories - Melody Browne can remember nothing before her ninth birthday.
Now in her early thirties, Melody lives in a council flat in the middle of London with her seventeen-year-old son.
She hasn't seen her parents since she left home at fifteen, but Melody doesn't mind, she's better off on her own.
She's made a good life for herself and her son and she likes it that way.
Until one night something extraordinary happens. Whilst attending a hypnotist show with her first date in years she faints - and when she comes round she starts to remember.
At first her memories mean nothing to her but then slowly, day by day, she begins to piece together the real story of her childhood.
Her journey takes her to the seaside town of Broadstairs, to oddly familiar houses in London backstreets and to meetings with strangers who love her like their own.
But with every mystery she solves another one materialises, with every question she answers another appears. And Melody begins to wonder if she'll ever know the truth about her past...
Information
Format: Paperback
Pages: 336 pages
Publisher: Cornerstone
Publication Date: 09/04/2009
ISBN: 9781846055720
Other Formats
Paperback from £7.65
EPUB from £3.99
Free Home Delivery
on all orders
Pick up orders
from local bookshops
Reviews
Showing 1 - 2 of 2 reviews.
Review by dotholden
16/06/2015
I love Lisa Jewell's books so I was so excited when I heard that she had a new one coming out this year. I finally got round to reading it this weekend and it was fantastic. The premise of the book is quite simple really; Melody Browne's house burnt down when she was just nine years old, taking all of her possessions but also all of her memories before the age of nine. We meet Melody Browne when she is in her early thirties; she's a single mum living in Covent Garden, just about to celebrate her son's 18th birthday. We learn that she left home at 15 as her parents were not too impressed with her pregnancy and she has not seen them since then. In just the first few chapters, Melody has a chance encounter with a very lovely man on the bus and is persuaded to go on her first date in years. Ben takes her to see the famous hypnotist, Julius Sardo who asks Melody to take part in his act, during which she falls and hits her head. When she comes round she feels different in some way and can remember small details from her childhood. This continues and she has to start piecing all these pieces together in order to find out who she was. We follow Melody Browne on her exciting journey; just as she gets answers to one question, more pop up in it's place.I don't want to go into too much detail as it would be far too easy to give the plot away and I know that my lovely sister for one is still reading it! I will just say that Lisa Jewell has yet again written such a brilliant story. I instantly warmed to the character of Melody in the first few pages and wanted more than anything for her to find the answers that she needed to be happy. The book has a really good pace, I didn't want to put it down and I enjoyed every twist and turn that Lisa Jewell created.
Review by louiserogers
16/06/2015
I listened to this on audio book and I think I may have given it a 4 star if I had read it. Sometimes the reader's voice puts me off! Anyway, the story was intriguing and I really looked forward to hearing the next part. I had great empathy for Melody and it makes you think about the poor children that suffer like that.All in all a good read - but I wouldn't bother reading it again!