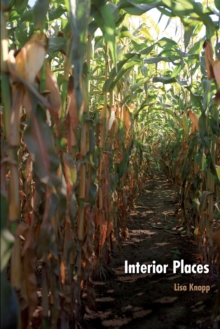 Interior Places
Paperback / softback
Description
"We must include Knopp among those whom Barry Lopez calls our 'local geniuses of the American landscape,'" Fran Shaw remarks in the journal Parabola. And, indeed, in this new book, Lisa Knopp's singular genius burrows deep into that landscape in showing us what it is to know, feel, and inhabit unique yet quintessentially American places.
A collection of essays embracing nonfiction from memoir and biography to travel writing and natural history, Interior Places offers a curiously detailed group photograph of the Midwest's interior landscape.
Here is an essay about the origin, history, and influence of corn.
Here we find an exploration of a childhood meeting with Frederick Leopold, youngest brother of the great naturalist Aldo.
Here also are a chronicle of the 146-year alliance between Burlington, Iowa, and the Burlington Route (later the CB&O, the BN, and finally, the BNSF) and a pilgrimage to Amelia Earhart's Kansas hometown.
Whether writing about the lives of two of P. T. Barnum's giants or the "secret" nuclear weapons plant in southeastern Iowa, about hunger in Lincoln, Nebraska, or bird banding on the Platte River, Knopp captures the inner character of the Midwest as Nature dictates it, people live it, and history reveals it.
Information
Format: Paperback / softback
Pages: 299 pages
Publisher: University of Nebraska Press
Publication Date: 01/03/2008
Category: Places & peoples: pictorial works
ISBN: 9780803211438