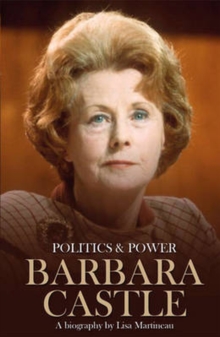 Barbara Castle : Barbara Castle: A Biography
Paperback / softback
Description
Barbara Castle was only the fourth woman ever to hold a Cabinet post.
She might well have been the first woman prime minister but for a fatal decision which almost brought down the government.
This in-depth biography look at both the pioneering woman politician, who was unafraid to speak her mind and who was a vociferous campaigner against colonialism and nuclear arms amongst other causes, and the woman behind the political mask - a daughter of socialist believers, a wife (of a Fleet Street newspaperman) and a lover (of William Mellor, one of the most important socialist thinkers of the 20th century).
Her career is a history of the Labour Party from its radical beginnings as the Independent Labour Party through to the reigns and compromises of government.
She became an MP in 1945 and remained in the House of Commons for 34 years.
She was the first woman to hold more than one portfolio in successive Wilson administrations and her life has as much resonance in today's political climate as it did in her heyday.
After her time in the House of Commons, she went on to become and MEP in 1979 and then a peer in 1990. She died in 2002, but her memory lives on and "Politics & Power" is a remarkable story of a remarkable woman.
Information
Format: Paperback / softback
Pages: 432 pages, 16 pages of b & w photos
Publisher: Welbeck Publishing Group
Publication Date: 09/06/2011
ISBN: 9780233002828