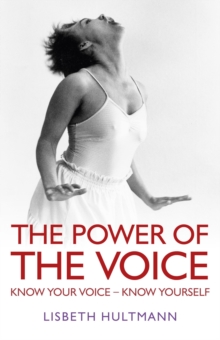 The Power of the Voice : Know Your Voice - Know Yourself
Paperback
Description
Do you know what it's like, when you hear a voice that suddenly and without warning betrays a trembling insecurity behind the self-assured mask, becoming raspy and hoarse, cracked, or blocked by a lump in the throat?
Do you know what it's like, when a good friend only has to say "hi" on the phone, and you know immediately that something's wrong?
Do you know those who-in certain situations-have to clear their throats constantly?
The voice reveals the body's secrets-but it is also a tool with which we can resolve our obstacles.
Everything we forget, our body remembers. And everything the body remembers is reflected in the voice.
Our conscious mind reacts to words, but our emotions react to the voice.
Words can lie, but the voice never lies. The voice closes the deal-or bungles it for us and therefore it can be of great help to be conscious about our own voice and the signals it reflects.
The Power of the Voice offers you the tools to understand which kind of Voice Type you are, which advantages and disadvantages it gives you, and how to work with it. So, if you want to know more about the many possibilities of expression of your voice, or if you have trouble with speaking too loud, too low, too fast or if you mumble or get hoarse, which makes your communication insufficient, you will receive help in this book.
Information
Format: Paperback
Pages: 140 pages, illustrations (black and white)
Publisher: John Hunt Publishing
Publication Date: 30/08/2013
Category: Social interaction
ISBN: 9781780999388
Free Home Delivery
on all orders
Pick up orders
from local bookshops