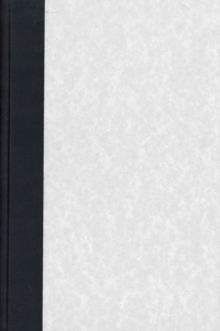 Mothers on the Job : Maternity Policy in the U.S. Workplace
Paperback / softback
Description
Women's increasing demands for protection and benefits in the workplace, especially with regard to maternity leave, have sparked more than a century of controversy among feminists on how best to serve the needs of working women.
This debate continues to divide the feminist community.
One side believes women are better served by emphasizing equality with men--pregnancy should be treated like any other ""disability."" The other side wants to recognize difference--special provisions should apply only to pregnant women.
Lise Vogel examines the evolution of this debate on pregnant women in the workplace, looking at theoretical as well as practical implications. Vogel begins by assessing the history of the contemporary debate on pregnancy policy in the U.S.
Since the middle of the nineteenth-century, American women have been torn by the contradictory demands of motherhood and the workplace.
Pregnancy was grounds for dismissal from work and few employers took action to protect pregnant workers.
To counter this, early twentieth-century feminists and reformers emphasized female specificity and women's special role. In the 1960s activists adopted a strategy framed on equality, which moved away from the earlier emphasis on differences.
The use of equality strategies to cover the female-specific phenomenon of pregnancy turned out to have problems.
Now women's special needs were denied and ignored. These difficulties and a series of court cases in the 1980s triggered debates in the feminist legal community.
Vogel looks at the litigation and debates, which pitted advocates of gender-neutral strategies against critics who called for female-specific policies. Vogel argues that, in terms of practical benefits, women will be served best by a gender-neutral approach to pregnancy policy.
She encourages equality advocates to recognize the inherent diversity of individuals, and points out the need to be sensitive to individual factors of race and class, as well as sex.
Information
Format: Paperback / softback
Pages: 202 pages, illustrations
Publisher: Rutgers University Press
Publication Date: 30/03/1993
Category: Sociology & anthropology
ISBN: 9780813519197