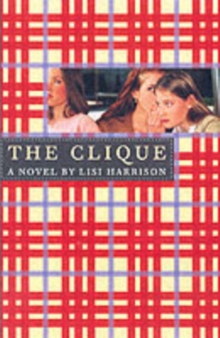 Description
Meet the Clique: Massie Block - with her glossy brunette bob and clear white smile, Massie is the uncontested ruler of the Clique and the rest of the social scene at Octavian Country Day School, an exclusive private school at Westchester, New York.Dylan Marvil - Massie's second in command, Dylan divides her time between sucking up to Massie and sucking down Atkins shakes to try to get rid of the extra fifteen pounds that won't seem to leave her hips alone.
Alicia Rivera - as sneaky as she is beautiful, Alicia floats easily under the adult radar because she seems so 'sweet'.
Would love to take Massie's throne one day. Might just do it...Kristen Gregory - Kristen has been dying to fit in ever since her parents went broke.
She's smart, hard-working and will insult you to tears faster than you can say 'scholarship kid'.Claire Lyons - the new girl from Florida, Claire is staying in the guesthouse on Massie's family estate.
She is definitely not Clique material, yet Massie's family insist that Claire is included in her gang.
Claire's future looks worse than a bad Prada knock-off, but with a little luck and a lot of scheming, she might just coming up smelling of Chanel No.19...
Information
Format: Paperback
Pages: 224 pages
Publisher: Simon & Schuster
Publication Date: 04/10/2004
Category: General
ISBN: 9780689872990
Other Formats
Paperback from £7.59
EPUB from £3.49
Free Home Delivery
on all orders
Pick up orders
from local bookshops
Reviews
Showing 1 - 5 of 6 reviews.
Previous | Next
Review by madison5305
16/06/2015
need a new series? The Clique is a great series and somehting you wil lwant to read more and more. It is a book full of revenge, friendship and girls. It was a great book.
Review by readingrat
16/06/2015
This book is an entertaining fish-out-of-water story that unfortunately suffers from a paper-thin plot line.
Review by Short2Third1208
16/06/2015
This book rocks, and the author really gets into the characters, and understands what it is like for teenage girls. Here is how it goes:Massie Block: has it all; the clothes, the house, the friends, the money, and all of the guys down on their knees. Claire Lyons: is moving from Orlando, and isn't that in style, and will live in Massie's guess house in Westchester, New York. And with Massie having no idea who this girl is, that isn't good, having Massie being the queen of their private school. So, when Claire tries to make a good impression, but comes of as needy and a, quote, LBR (Loser beyond Repair), Massie and her crowd diss her to no end. Then, she makes one friend then ditches her, leaving her own life practicslly hopeless. Then, she learns the art of hacking, and gets into Massie's room, and insults Massie's friends acting as Massie. So, when they ditch Massie for Claire, she becomes the 'It' girl. But then Massie finds out that she snuck in, and her friends go back to her. Will Claire be branded and LBR4EVA? (Loser Beyond Repair For Ever?) Read it and find out!
Review by patricia58
16/06/2015
Massie had plans with her friends, but she couldn't go because the Lyons are coming to visit. In the lyons's family their is a girl named Claire. She is about Massies age. At the begining Massie dosen't like her but...I't is a good book.You Should READ It!!
Review by AnLe0314
16/06/2015
This was also a very good book it is a good teenage girl read, and so if you like those kinds of books i think you will really enjoy this one it totally explains a middle school life.
Also in the THE CLIQUE series | View all