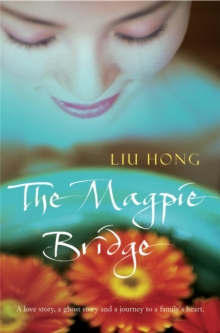 The Magpie Bridge
Paperback / softback
Description
When Chinese student Jiao Mei is woken from her sleep in her Hampstead bedroom by what appears to be the ghost of her grandmother, she dismisses the encounter as a vivid dream.
But when these night-time visitations persist, and she begins to experience cravings for spicy Chinese food, and morning sickness, she comes to accept that she is being haunted and that what the ghost is telling her - that she is pregnant by her Western boyfriend - is true.
Tie Mei, her grandmother, fears for her reputation, and urges Jiao Mei to abandon her London life to return to China.
But Tie Mei has other business in London, old scores to settle from her past, which will shock Jiao Mei into confronting the complex nature of her own cultural heritage, and unlock secrets which have haunted her family for generations.
Information
Format: Paperback / softback
Pages: 256 pages
Publisher: Headline Publishing Group
Publication Date: 05/04/2004
ISBN: 9780747265108