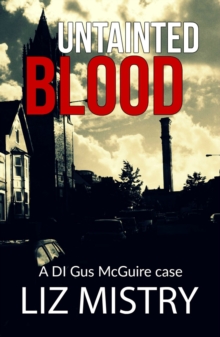 Untainted Blood : A DI Gus McGuire Case
Paperback / softback
Description
An unmissable new crime thrillerIn a city that is already volatile, tensions mount after a Tory MP in Bradford Central is discredited leaving the door open for the extreme right-wing candidate, Graeme Weston, to stand in the resultant by-election.
However, Graeme Weston is not what he appears to be and with secrets jeopardising his political career, he must tread very carefully. Meanwhile, a serial killer targets Asian men who lead alternatives lifestyles and delivers his own form of torture.
As DI Gus McGuire's team close in, the deranged killer begins to unravel and in an unexpected twist the stakes are raised for Gus. Are the murders linked to the political scandals or is there another motive behind them?
DI Gus McGuire and his team are back and this might be their toughest case yet.
Information
Format:Paperback / softback
Pages:460 pages
Publisher:Bloodhound Books
Publication Date:29/08/2017
Category:
ISBN:9781912175567