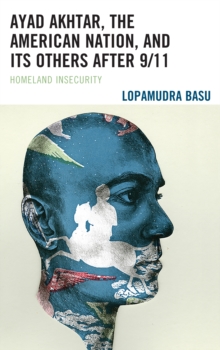 Ayad Akhtar, the American Nation, and Its Others after 9/11 : Homeland Insecurity
Hardback
Description
Ayad Akhtar, the American Nation, and Its Others After 9/11: Homeland Insecurity examines playwright and novelist Ayad Akhtar's contributions to multiple genres including film and theatre.
This book situates Akhtar's oeuvre within the social and political context of post-9/11 American culture, marked by the creation of the Homeland Security State and the racialization of Muslims, Arabs, and South Asians.
It departs from many traditional studies of 9/11 literature by challenging the binary of victim and perpetrator and examining the continuing impact of the event on questions of American nationalism and belonging.
Tracing a literary genealogy for Akhtar, it explores a broad range of issues represented in Akhtar's works such as globalization, the decline of American industry, terrorism, torture, generational conflicts, interracial love, gender and violence, the conflict between secular and religious values-all issues which affect American nationalism both within and outside the nation's borders, and shape the lives of South Asian American Muslims.
Employing the lenses of trauma studies, transnational feminism, postcolonial theory, and performance studies, this book is attentive to the controversial reception of Akhtar's works and the paucity of authentic representation of Muslim Americans.
It combines literary interpretations of Akhtar's works with sociological analysis of post-9/11 racial formation, a personal interview with Akhtar, and observations of plays and post-play discussions.
Information
Format: Hardback
Pages: 208 pages, 3 Halftones, black and white
Publisher: Lexington Books
Publication Date: 06/12/2018
Category: Literary studies: general
ISBN: 9781498558242
Also by Lopamudra Basu