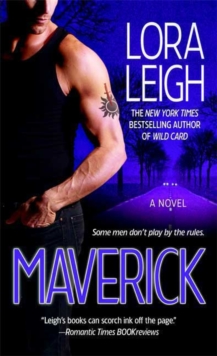 Description
Micah Sloane knows almost everything there is to know about Risa Clay, including the vicious betrayal she endured years ago and the distrust she's harbored ever since.
The only way for the Elite Ops agent to uncover an assassin - and banish the ghosts of his own dark past - is to use Risa as bait.
But nothing has prepared him for her disarming blend of innocence and sensuality, or for his overwhelming need to protect her...Risa has spent six years rebuilding her life. And now, to save it, she must pose as Micah's lover and draw a killer into the open.
It's a risky plan - especially with a man as powerfully seductive as Micah.
But, as their charade becomes reality, Risa realizes the greatest danger may lie in losing her heart forever.
Information
Format: Paperback
Pages: 368 pages
Publisher: St Martin's Press
Publication Date: 02/03/2009
Category: Adult & contemporary romance
ISBN: 9780312945800
Free Home Delivery
on all orders
Pick up orders
from local bookshops
Reviews
Showing 1 - 5 of 9 reviews.
Previous | Next
Review by jjmachshev
16/06/2015
Ok yes...I'm a sucker for Lora Leigh's Alpha males and I also have a weakness for foreign Alphas so her latest, "Maverick" was like a double-dipped ice cream cone for me. "Maverick" continues her seriously sexy SEAL/Elite Ops series with the story of Micah, code-name...uh, hello? Have you not been paying attention? Maverick.Micah doesn't really exist. That's just the name he took after his supposed death while trying to capture the man who killed his mother and (in his opinion) caused the death of his father. Since that day, he's lived and breathed for revenge against the killer and this is the closest he's gotten. That's good. The bad is...the killer's target this time is a woman Micah has been secretly admiring for several years. She's a survivor of the worst kind of betrayal and torture. Now, Micah's mission is to pose as her lover while protecting her and catching the killer when he tries to strike. Why is this bad? Well, Micah knows he won't be able to keep his hands off her, and pretty soon he's losing his heart to boot. But dead men don't have a future.It's taken Risa eight long years to recover from the horrible trauma of being raped and then used as a drug guinea pig. She's finally psyched herself up to try having sex with a man and her friends have a perfect candidate. As soon as she sets eyes on Micah, she's caught...and a little frightened of the level of passion he arouses in her. But when she learns the whole 'date' is a set-up and a killer is after her, she feels betrayed and afraid once more. Yet somehow Micah makes her feel safe and wanted...at least until this Op is over and then he'll leave...taking her heart with him.Micah is quite the scorcher. I'd sure as heck do him! His 'issues' were ones I could 'see' someone like him having and they were at least reasonable for this story. His devotion to duty and ability to see beyond the surface just added to his sexiness for me. Risa was a bit more complex and harder for me to understand. Her fractured psyche really was what one would expect from someone who had undergone the experiences she had. But her back and forth sometimes irked me...not bad enough to make me dislike her, but enough to make me want to give her a good talking to!The setting was spot on, the action kept the plot moving, and I admit the foreign love words (with translations) were pretty hot too. I enjoyed the growing closeness and connection between the hero and heroine and the quick pace of the relationship was believable by virtue of the close quarters and heightened tensions of the situation. "Maverick" is another winner for me and I'll be pining for Lora Leigh's next book in this series until September 2009 when "Heat Seeker" is scheduled to release. Of course, I'll also buy "Real Men Last All Night" in June 2009 which has a short story related to this series to tide me over.
Review by LadyIsis
16/06/2015
I read this book four years ago and I have to say that I cried just as much this time as I did the first time. The last few chapters of this story are very heartbreaking. This is what I consider the final story of the SEALs series. We finally find out what happened to Risa. I still think that her father got off easy and unfortunately we never find out what pushed him to be such a monster. We do find out who raped Risa when she was kidnapped. Another vile man that doesn't get nearly half of the punishment that he should have received. This story introduces us to Micah Sloane which we had a brief glimpse of in Wild Card. Micah is looking for the men that are responsible for the death of his mother and ultimately his father's death. Micah is a Mossad agent and he is dedicated to finding Orion and the doctor that paid for his mother's assassination. Micah is a dominant man that has become very interested in Risa Clay. He is focused, honorable, and caring. He is also willing to do what is needed to keep Risa alive and safe. I liked Micah a lot.Risa has had some very bad things done to her over a period of two years. She is working on getting her life back. While a lot of readers don't see the strength that she uses to get through each day it is there. She does hide but I would have to wonder how many of us wouldn't do the same. Few of us could have even survived what she has been put through. Risa confidence builds steadily throughout this story. Sometimes it is because Micah isn't afraid to push her to get what she wants. Sometimes it is because she just knows that the only way to move forward is to push through whatever problems are facing her. I respected Risa by the end of the book.There are things in this book that aren't for some people. The opening chapter is harsh and graphic. There are a number of times the images of Risa's rape are mentioned. The men that are being hunted are the worst of society. These men are those that Criminal Minds or NCIS would be searching for. There are no redeeming qualities to either of the villains in this book. They are evil and vile. The rest of the characters are very much like any of Lora's alpha males. They are arrogant, confident, and possessive. You can't wait for them to find the woman that will bring them to their knees. This is especially true of Jordan Malone. I will love reading that story. This is a very good book and I would recommend it to any of those that love a suspenseful story with lots of hot sex and action.
Review by amf0001
16/06/2015
Micah Sloan and Risa Clay are bound together by their experiences with the same crazed killer, though Risa doesn't know it. This was't as bad as teh first book in the series, the intensity and the silly premises worked better here. The mystery is not interesting, though the grandmother was well drawn - what would you do if your son oversaw the rape of your granddaughter? so her angst was worth exploring. I didn't mind Micah, though didn't find him particularly Israeli or Jewish. I found the descriptions of Risa contradictory, from ugly to plain to pretty - well I guess love makes us all prettier, but he was so in love with her physically that the plain/ugly bit didn't hold up so much. It's not a keeper or a reread for me, but it was an easy enough way to spend a few hours.
Review by bhryk0
16/06/2015
f you like lots of sex, this is a good book, the story that went with it was pretty good too. Some authors you read for their stories and others for something else.Risa Clay was kidnapped and raped 8 years before, she is just getting her life back now when she finds out she has been targetted by a hit man. Micah Sloane is to be her bodyguard but she is to be his lover so that the cover will work, with him as her boyfriend.Micah has been after the hit man Orion since he killed his mother, caused his father's death and almost killed him. He was a Mossard agent and is now working for a Special Ops Team and he has come to protect Risa.Falling in love was not part of the plan.
Review by honeydew69862004
16/06/2015
Maverick is a story about Micah an agent of the top secreat team who is supposed to look after Risa and also catch a killer. Risa who was kidnapped six years ago still has trouble with self confidence. Another lust and sex filled story.