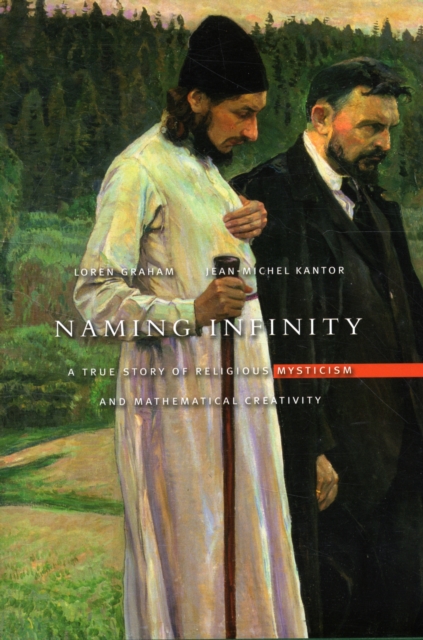 Naming Infinity : A True Story of Religious Mysticism and Mathematical Creativity
Hardback
Description
In 1913, Russian imperial marines stormed an Orthodox monastery at Mt.
Athos, Greece, to haul off monks engaged in a dangerously heretical practice known as Name Worshipping.
Exiled to remote Russian outposts, the monks and their mystical movement went underground.
Ultimately, they came across Russian intellectuals who embraced Name Worshipping—and who would achieve one of the biggest mathematical breakthroughs of the twentieth century, going beyond recent French achievements. Loren Graham and Jean-Michel Kantor take us on an exciting mathematical mystery tour as they unravel a bizarre tale of political struggles, psychological crises, sexual complexities, and ethical dilemmas.
At the core of this book is the contest between French and Russian mathematicians who sought new answers to one of the oldest puzzles in math: the nature of infinity.
The French school chased rationalist solutions. The Russian mathematicians, notably Dmitri Egorov and Nikolai Luzin—who founded the famous Moscow School of Mathematics—were inspired by mystical insights attained during Name Worshipping.
Their religious practice appears to have opened to them visions into the infinite—and led to the founding of descriptive set theory. The men and women of the leading French and Russian mathematical schools are central characters in this absorbing tale that could not be told until now.
Naming Infinity is a poignant human interest story that raises provocative questions about science and religion, intuition and ­creativity.
Information
Format:Hardback
Pages:256 pages, 34 halftones, 3 line illustrations
Publisher:Harvard University Press
Publication Date:01/03/2009
Category:
ISBN:9780674032934
Information
Format:Hardback
Pages:256 pages, 34 halftones, 3 line illustrations
Publisher:Harvard University Press
Publication Date:01/03/2009
Category:
ISBN:9780674032934