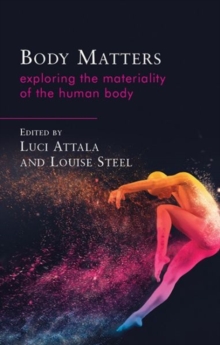 Body Matters : Exploring the Materiality of the Human Body
Paperback / softback
Description
Body Matters approaches the material world directly; it seeks to remind people that they are the matter of their bodies.
This volume offers an assortment of contributions from anthropology, archaeology and medieval studies, with case studies from northern Europe, the Near East, East Africa and Amazonia, which variously draw attention to the multiple shifting materials that comprise, impact upon and co-create human bodies.
This lively collection foregrounds myriad material influences interacting with and shaping the human body; the chapters come together to illustrate the fundamental fleshy, bony, suppurating, leaky and oozing physicality of being human.
Ultimately, by reminding readers of their indisputable materiality, Body Matters seeks to draw people and the rest of the material world together to illustrate that bodies not only seep into (and are part of) the landscape, but equally that people and the material world are inextricably co-constitutive.
Information
Format: Paperback / softback
Pages: 240 pages, No
Publisher: University of Wales Press
Publication Date: 01/05/2019
Category: Anthropology
ISBN: 9781786834157