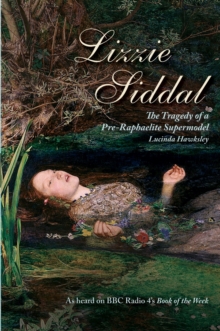 Lizzie Siddal : The Tragedy of a Pre-Raphaelite Supermodel
Paperback
Description
The supermodel did not arrive when Twiggy first donned false eyelashes; the concept began more than 100 years previously, with a young artists' model whose face captivated a generation.
Saved from the drudgery of a working-class existence by a young Pre-Raphaelite artist, Lizzie Siddal rose to become one of the most famous faces in Victorian Britain and a pivotal figure of London's artistic world, until tragically ending her young life in a laudanum-soaked suicide in 1862.
In the twenty-first century, even those who do not know her name always recognise her face: she is Millais's doomed Ophelia and Rossetti's beatified Beatrice.
With many parallels in the modern-day world of art and fashion, this biography takes Lizzie from the background of Dante Rossetti's life and, finally, brings her to the forefront of her own.
Free Home Delivery
on all orders
Pick up orders
from local bookshops