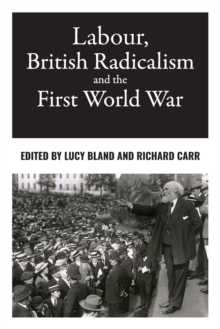 Labour, British Radicalism and the First World War
Paperback / softback
Description
This book provides a concise set of thirteen essays looking at various aspects of the British left, movements of protest and the cumulative impact of the First World War.
There are three broad areas this work intends to make a contribution to; the first is to help us further understand the role the Labour Party played in the conflict, and its evolving attitudes towards the war; the second strand concerns the notion of work, and particularly women's work; the third strand deals with the impact of theory and practice of forces located largely outside the United Kingdom.
Through these essays this book aims to provide a series of thirteen bite-size analyses of key issues affecting the British left throughout the war, and to further our understanding of it in this critical period of commemoration. -- .
Information
Format: Paperback / softback
Pages: 256 pages, 6 black & white illustrations
Publisher: Manchester University Press
Publication Date: 20/03/2020
Category: Social & cultural history
ISBN: 9781526109309