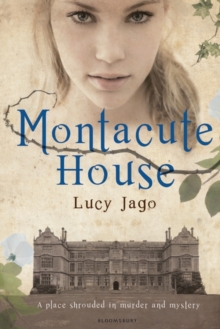 Montacute House
Paperback
Description
Cess works caring for the chickens at Montacute House but on her thirteenth birthday everything changes.
She finds a precious locket hidden in the chicken coop and is convinced someone has placed it there for her to find.
But the day is overshadowed by fear as a boy's body is found by the river, and then when William disappears, Cess is accused by the villagers of bewitching her best friend. Cess is determined to find William and prove the villagers wrong, but is soon embroiled in a plot that threatens her world and forces Cess to draw on powers she never knew she possessed, powers that will place her life in danger if they are discovered by the villagers. Witchcraft, politics and religious ambition combine in this gripping and wonderfully realised novel set in the Somerset of the 1500s.
Free Home Delivery
on all orders
Pick up orders
from local bookshops
Reviews
Showing 1 - 1 of 1 reviews.
Review by Bagpuss
02/03/2016
This is a young-adult book about a young girl called Cecily who lives in Montacute village in Somerset and works as a Poultry Girl at Sir Edward Mortain's estate of Montacute House. She is illegitimate and she and her mother are scorned by most of the villagers, having been cast out by their family because of the shame of Cecily's birth. They are forced to live very lowly on the edge of the village and Cess is very lucky to have a position at the big house. She does have one loyal friend - a young boy called William who is also viewed with suspicion due to his affliction of a club foot.<br/><br/>On her thirteenth birthday, Cess discovers something valuable in the hen house, and worried that if she hands it in she'll be accused of theft (for who would believe the word of a lowly servant?), hides it on herself and ponders what to do. The body of a young boy is discovered on the estate and then William goes missing. Cess heads to Yeovil to try to find him and there gets caught up in a dangerous quest. She must overcome her fears and together with the help of a boy she meets in Yeovil and a woman called Edith who is also an outcast, Cess must try to stop events that could have devastating consequences not only for her beloved Montacute, but also for her country.<br/><br/>I very much enjoyed this book. It's fast-paced and very well written and the characters, though not all very likeable, are believable. I went to Montacute House in July and it is simply beautiful. The novel isn't factual and so although the location exists and is accurately written, the people who really lived there don't feature in the book - the characters are entirely fictional. I have since discovered that this the first of what will be a three-part story of Cess and her life - I shall very much look forward to the next one.