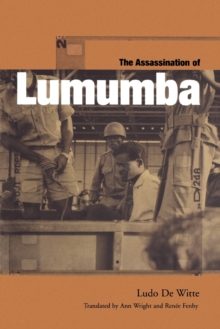 The Assassination of Lumumba
Paperback / softback
Description
Patrice Lumumba, first prime minister of the Republic of Congo and a pioneer of African unity, was assassinated on 17 January 1961.
His crime had been to defy the Belgian government which sought to maintain a covert imperialist hand over the country even after independence was won in June 1960.
Ludo De Witte reveals the appalling mass of lies that have surrounded the murder.
Making use of official sources and personal testimony.
He uncovers a network of complicity spreading from the Belgian government to the United Nations and the CIA.
This book, already translated into four languages, prompted the Belgian parliament to establish an official commission of inquiry into Lumumba's assassination.
In his afterword to this new edition De Witte discusses its findings.
Information
Format: Paperback / softback
Pages: 260 pages, 1, black & white illustrations
Publisher: Verso Books
Publication Date: 30/09/2002
ISBN: 9781859844106