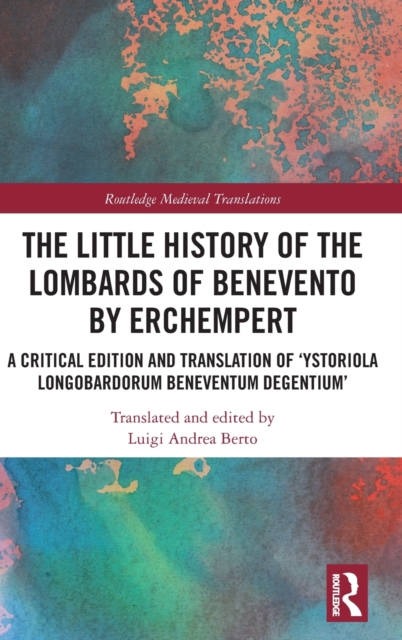 The Little History of the Lombards of Benevento by Erchempert : A Critical Edition and Translation of 'Ystoriola Longobardorum Beneventum degentium'
Hardback
Description
This volume presents the analysis, English translation, and critical edition of the Latin text of The Little History of the Lombards of Benevento, thus offering an important contribution for a better understanding of early medieval southern Italian (and Mediterranean) history. In the 840s, having passed the danger of subjugation by Charlemagne, southern Italy's Lombards experienced a bloody civil war that put an end to their unity and turned southern Italy into the playground of several competing powers: Lombard lords, the Neapolitans, the Frankish and the Byzantine Empires, the Muslims, and, sometimes, even the papacy.
At the end of the ninth century, the Cassinese monk Erchempert composed a chronicle about this period that blamed the southern Lombard leaders for the terrible crisis of southern Italy.
It was Erchempert's desire that future generations could learn from the folly of their forbearers, and his chronicle has since become the most relevant source for southern Italy between the 770s and the 880s.
The book will appeal to scholars and students of chronicles, Lombards, Franks, Byzantines, and Muslims in early medieval Italy, as well as all those interested in medieval Europe.
Information
Format:Hardback
Pages:176 pages, 1 Line drawings, black and white; 1 Illustrations, black and white
Publisher:Taylor & Francis Ltd
Publication Date:20/07/2021
Category:
ISBN:9780367710491
Information
Format:Hardback
Pages:176 pages, 1 Line drawings, black and white; 1 Illustrations, black and white
Publisher:Taylor & Francis Ltd
Publication Date:20/07/2021
Category:
ISBN:9780367710491
Also in the Routledge Medieval Translations series | View all