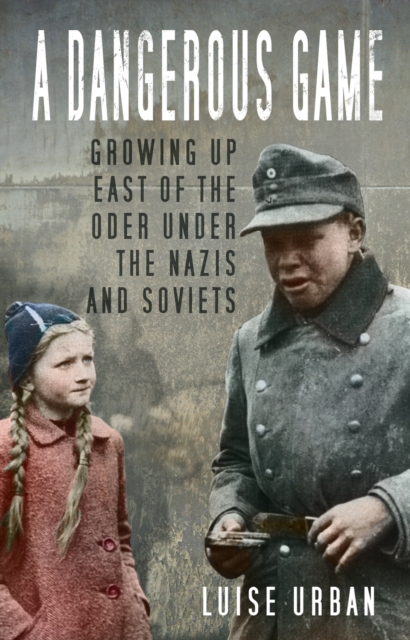 A Dangerous Game : Growing Up East of the Oder Under the Nazis and Soviets
Paperback / softback
Description
Luise Urban was born in 1933 into a world about to be turned upside down.
Her family lived east of the river Oder. Fatefully, her family were not Nazi Party members and suffered as a result.
As the Third Reich crumbled and the Red Army advanced, she was one of 15 million Germans trapped in a war zone during the terrible winter of 1945.
Weakened by starvation and forced to flee their home, it was only the bravery of Luise's mother that saved the family from total destruction. The Oder-Neisse line (Oder-Neisse-Grenze) is the German-Polish border drawn in the aftermath of the war.
The line primarily follows the Oder and Neisse rivers to the Baltic Sea west of the city of Stettin.
All pre-war German territory east of the line and within the 1937 German boundaries was discussed at the Potsdam Conference in 1945.
Germany was to lose 25 per cent of her territory under the agreement.
Crucially, Stalin, Churchill and Truman also agreed to the expulsion of the German population beyond the new eastern borders.
This meant that almost all of the native German population was killed, fled or was driven out by force. In A Dangerous Game, Luise relives that harrowing time, written in memory of her mother, to whom she owes her life.
It is the story of a child, but it is not a story for children.
Information
Format:Paperback / softback
Pages:25 Illustrations, black and white
Publisher:The History Press Ltd
Publication Date:08/09/2022
Category:
ISBN:9781803990279
Information
Format:Paperback / softback
Pages:25 Illustrations, black and white
Publisher:The History Press Ltd
Publication Date:08/09/2022
Category:
ISBN:9781803990279