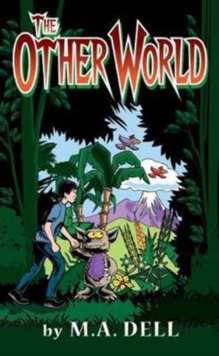 The Other World
Paperback
Description
Charlie had never been told or heard about The Other World, a magical and beautiful land that Charlie once came from until; a furry, big yellow eyed creature named Tinst that had been trapped in Charlie's world convinced him to enter his world with him.
They both jump into a huge portal that forms in Charlie's room, after he says the magical rhyme and it takes them to The Other World.
Once there Tinst lead Charlie straight to the Grawkle's land where they are met by more Grawkle's and lots of food but while they feast Tinst and the rest of the Grawkle's keep a big secret from Charlie one that his parents also kept from him.
Eventually they tell Charlie about the evil Sanouver that has taken over The Other World and taken some creatures to be her slaves.
Trying to find a way home and save The Other World all rests in Charlie's hands.
Information
Format: Paperback
Pages: 120 pages
Publisher: i2i Publishing
Publication Date: 23/04/2017
Category: Fantasy
ISBN: 9780995572973
Free Home Delivery
on all orders
Pick up orders
from local bookshops