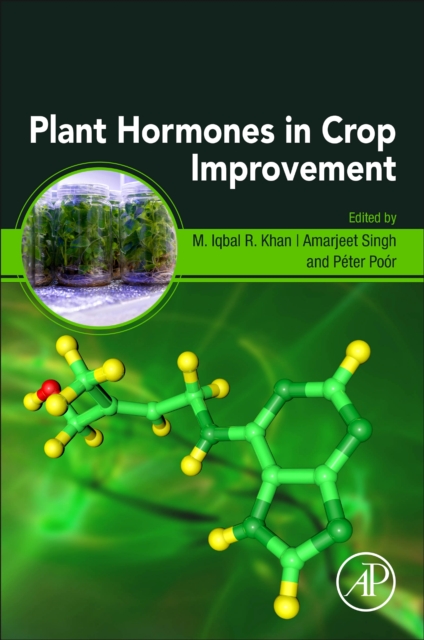 Plant Hormones in Crop Improvement
Paperback / softback
Description
Plant Hormones in Crop Improvement examines the signaling pathways and mechanisms associated with phytohormones, with particular focus on stress resilience.
The growing population of world and unpredictable climate puts pressure on the agriculture production.
Current constraints such as increasing temperatures, drought, salinity, cold, nutrient deficiency, along with biotic interactions trigger exquisitely tuned responsive mechanisms in plants.
The main coordinators of all stress-related mechanisms are phytohormones, which can be transported over long distances and play a significant role in controlling physiological, agronomic and growth traits, metabolites and sustained crop productivity.
Therefore, understanding the mechanisms influencing the stress responses mediated by phytohormones is crucial to ensure the continuity of agricultural production and food security. This book aims to address sustainable agricultural approaches to improve biotic and abiotic stress resilience in crop plants, covering different topics from perception and signaling plant hormones to physiological and molecular changes under different cues. Plant Hormones in Crop Improvement is an essential read for students, researchers and agriculturalists interested in plant physiology, plant genetics and crop yield improvement.
Information
Format:Paperback / softback
Pages:356 pages, 100 illustrations (60 in full color); Illustrations, unspecified
Publisher:Elsevier Science & Technology
Publication Date:24/02/2023
Category:
ISBN:9780323918862
Information
Format:Paperback / softback
Pages:356 pages, 100 illustrations (60 in full color); Illustrations, unspecified
Publisher:Elsevier Science & Technology
Publication Date:24/02/2023
Category:
ISBN:9780323918862