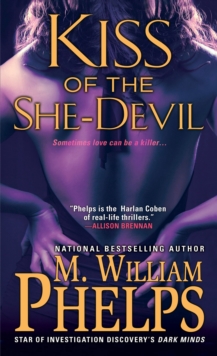 Kiss Of The She-Devil
Paperback / softback
Description
When librarian Martha Gail Fulton was gunned down in a Michigan parking lot on a quiet evening, there were two obvious suspects - Gail's husband George, a former military officer ...and George's mistress, the flashy businesswoman Donna Kay Trapani.
Police were baffled to find that both had ironclad alibis.
Yet evidence showed the shooter, a male, had an accomplice - a mystery woman.
Now, M. William Phelps recounts the compelling real-life drama of a twisted love triangle that ended in bloody murder, and the riveting investigation that brought to light a master manipulator's trail of deadly deceit.
Information
Format: Paperback / softback
Pages: 320 pages
Publisher: Kensington Publishing
Publication Date: 05/03/2013
Category: True crime
ISBN: 9780786024872