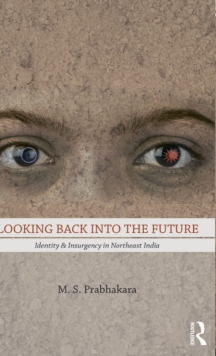 Looking Back into the Future : Identity and Insurgency in Northeast India
Hardback
Description
The book examines questions of identity, ethnicity, sovereignty and insurgency in northeastern India, and especially on Assam and its neighbourhood.
Written by an academic-journalist, the various articles situate these in their larger social, economic, political and, above all, historical context, the last being especially important in their becoming a part of colonial India relatively late, well after colonial control was established in the rest of India. Based on close, ground level experience involving extensive travel and interaction with the people, this collection is the result of a long journalistic career spanning nearly 50 years in the northeast region.
Written in simple, lucid language, the essays cover a range of themes including culture, belief, and identity; homeland and language politics; and insurgency and separatism.
The volume also achieves a uniquely dual historical value - while the articles themselves include a lot of historical information tracing the roots of the various issues discussed, the articles themselves range from 1974 to 2010, providing the modern reader with a series of historical moments captured in their immediacy.
Of interest to students, academics, researchers in politics, peace & conflict studies, politics, sociology, history, language, those interested in northeast India, policy-makers, cultural studies, etc.
Other Formats
Paperback / softback from £40.99
Free Home Delivery
on all orders
Pick up orders
from local bookshops