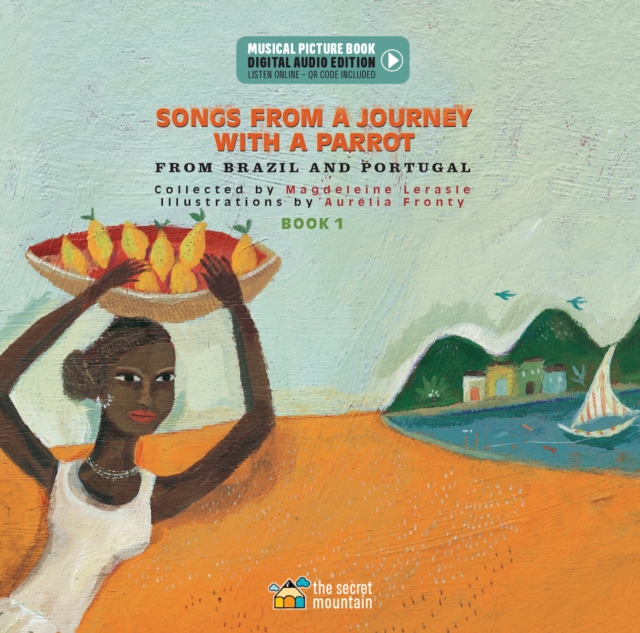 Songs from a Journey with a Parrot : From Portugal and Brazil (Book 1)
Hardback
Description
Age range 3 to 7A collection of lullabies and nursery rhymes from Brazil and Portugal that invites children on an authentic musical journey to explore the strong cultural ties that bind the two countries.
Traditional songs about everyday life, work and play, courtship and love, travel from Porto to Rio and Lisbon to Bahia. The fifteen traditional songs featured blend samba, modinha, fandago and bossa nova, and are performed by an ensemble of women, men and children.
This uplifting and enchanting production, featuring several indigenous acoustic instruments, captures the convergence of rich and diverse styles.
Lyrics are presented in Portuguese and translated into English, followed by notes on the Thorigin and cultural context of each song. The book includes a QR code to access the songs online.
Information
Format:Hardback
Pages:36 pages
Publisher:Secret Mountain
Publication Date:01/09/2023
Category:
ISBN:9782898360473
Information
Format:Hardback
Pages:36 pages
Publisher:Secret Mountain
Publication Date:01/09/2023
Category:
ISBN:9782898360473
Also in the Digital Audio Edition series