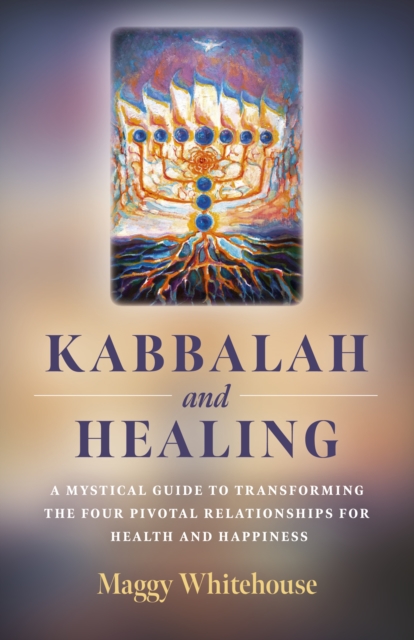 Kabbalah and Healing : A Mystical Guide to Transforming the Four Pivotal Relationships for Health and Happiness.
Paperback / softback
Description
What Maggy Whitehouse has discovered, over more than a quarter of a century of studying, teaching and writing books on Kabbalah, is that, used as a tool for inspiration, Kabbalah is a magical loom on which we can weave our healing, and from that healing, we become an agent of healing for the World.
Kabbalah tells us exactly where, when, how and why we may be out of alignment with health, finances and relationships and, just as importantly, how to realign ourselves.
For Maggy, it began with chronic lack of self-esteem which, in turn, led to many a humiliation, widowhood, shark attack, failed emigration, debt, divorce, shame, misery, hatred and what the doctors called an incurable illness which now no longer exists.
It can be summed up, in a way, by how the first eight aspects led to the final one and how Kabbalah taught Maggy how to heal them, from finish to start.
After all, 'incurable' surely means 'curable from within'.
Information
Format:Paperback / softback
Pages:232 pages
Publisher:John Hunt Publishing
Publication Date:31/07/2020
Category:
ISBN:9781789040692
Information
Format:Paperback / softback
Pages:232 pages
Publisher:John Hunt Publishing
Publication Date:31/07/2020
Category:
ISBN:9781789040692