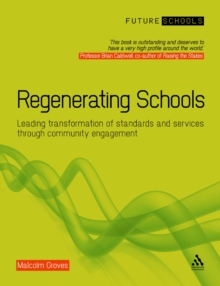 Regenerating Schools : Leading the Transformation of Standards and Services Through Community Engagement
Paperback / softback
Description
Schools acting alone cannot achieve the greatest possible improvement and transformation under the conditions that currently prevail.
There is a growing appetite among senior leaders in schools for fresh approaches and fresh thinking around the national schools agenda - linking standards, future visions, community engagement and the implications for leadership.This practical book aims to help senior leaders re-imagine and transform the partnership between their school and its community, and develop the capacity to lead that change.
There is now the need for a step-change in emphasis from the school as an institution with sole focus on institutional improvement to the school as an agency able to lead community transformation.By focusing on and improving relationships, schools can begin making a significant contribution to developing the entire community's capacity to learn, including those for whom it has a statutory responsibility.
The purpose of this book is to explore what this means in practice, how those benefits could be achieved without losing focus on the need to raise attainment for all and what the implications are for school leaders now and in the future. Central to this approach is a concept of schools as agents of regeneration for themselves and for their communities."The Future Schools" series explores the ways in which schools' needs for the future are differing from the traditional, largely Victorian approach still adopted by the majority of British schools today.
The series focuses on innovation in schools, both in terms of the school environment and pedagogical approach.
A major factor in this is the Building Schools for the Future (BSF) program, which is the biggest single UK government investment in improving school buildings for over 50 years.The aim is to rebuild or renew every secondary school in England over a 10-15 year period.
This includes significant investment in ICT to support the government's educational reform agenda.
As well as improving school buildings, the aim of the agenda is to promote a step-change in the quality of provision. Schools are starting to follow a range of innovative practice in terms of their links with communities around them, as part of the Every Child Matters and extended schools agenda, their structure and organization and, not least, the organization and approach of the leadership and senior management team.
Books in this series will provide either an overview of transformation with specific case studies from around the UK and worldwide, or focus more specifically on one or a small collection of schools to show examples of good practice at a local community level.
Information
Format: Paperback / softback
Pages: 192 pages, Illustrations
Publisher: Bloomsbury Publishing PLC
Publication Date: 21/08/2008
Category: Educational strategies & policy
ISBN: 9781855394575
Also by Malcolm Groves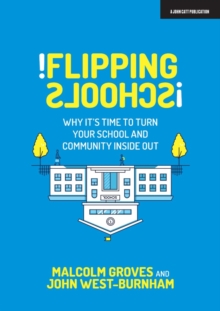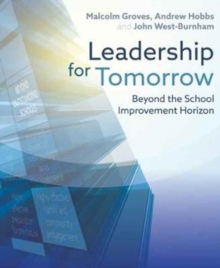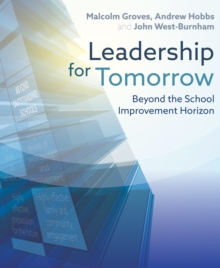 Also in the Future Schools series | View all