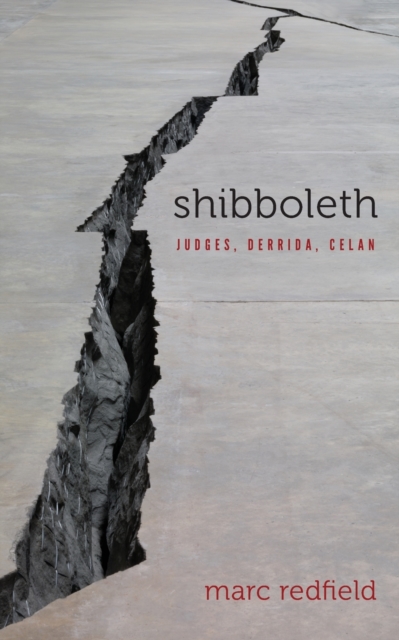 Shibboleth : Judges, Derrida, Celan
Paperback / softback
Part of the Lit Z series
Description
Working from the Bible to contemporary art, Shibboleth surveys the linguistic performances behind the politics of border crossings and the policing of identities. In the Book of Judges, the Gileadites use the word shibboleth to target and kill members of a closely related tribe, the Ephraimites, who cannot pronounce the initial shin phoneme.
In modern European languages, shibboleth has come to mean a hard-to-falsify sign that winnows identities and establishes and confirms borders.
It has also acquired the ancillary meanings of slogan or cliche.
The semantic field of shibboleth thus seems keyed to the waning of the logos in an era of technical reproducibility-to the proliferation of technologies and practices of encryption, decryption, exclusion and inclusion that saturate modern life.
The various phenomena we sum up as neoliberalism and globalization are unimaginable in the absence of shibboleth-technologies. In the context of an unending refugee crisis and a general displacement, monitoring and quarantining of populations within a global regime of technics, Paul Celan's subtle yet fierce reorientation of shibboleth merits scrupulous reading.
This book interprets the episode in Judges together with Celan's poems and Jacques Derrida's reading of them, as well as passages from William Faulkner's Absalom, Absalom! and Doris Salcedo's 2007 installation Shibboleth at the Tate Modern.
Redfield pursues the track of shibboleth: a word to which no language can properly lay claim-a word that is both less and more than a word, that signifies both the epitome and the ruin of border control technology, and that thus, despite its violent role in the Biblical story, offers a locus of poetico-political affirmation.
Information
Format:Paperback / softback
Pages:176 pages, 3 b/w illustrations
Publisher:Fordham University Press
Publication Date:01/12/2020
Category:
ISBN:9780823289073
Other Formats
Hardback from £88.65
EPUB from £22.13
PDF from £22.13
Information
Format:Paperback / softback
Pages:176 pages, 3 b/w illustrations
Publisher:Fordham University Press
Publication Date:01/12/2020
Category:
ISBN:9780823289073